How to make a loki costume part 4- Begin the flaps.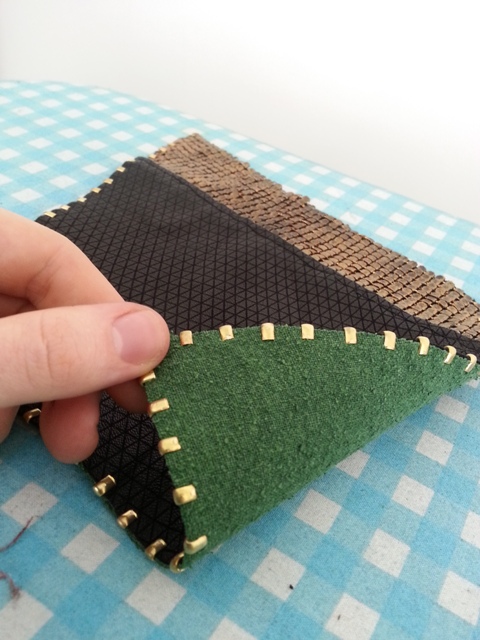 So, this is how you make something beautiful like this. During this project I would sew/add zip tops until my hands hurt too much then go off and sculpt armour until my hands hurt too much in a different way, then swap back. This is a costume to be paced- it's physically impossible to last minute this!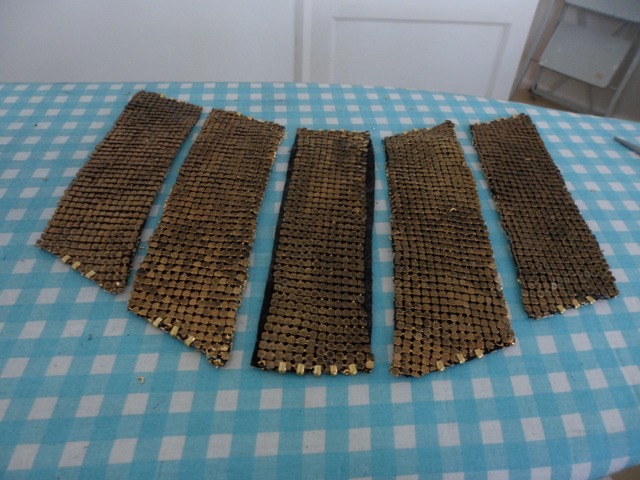 First, some delicious chain mail. Turns out this is made of sharp square satan and is a nightmare to work with. These pieces were all spray painted black and dry brushed gold. Then I cut black cotton to the right size then using spray glue attached the chainmail on both sides. Then cut the chainmail some more so bits flew everywhere. Bits which stick to the glue on my hands. To make them more secure for sewing I squeezed some zip stop tops on the ends.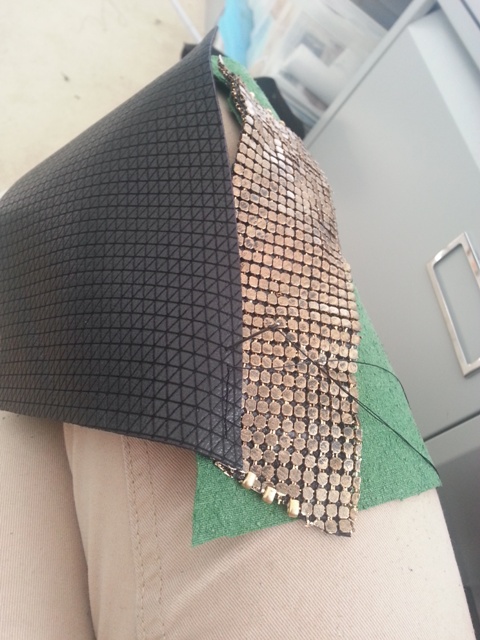 Then let the hand sewing begin! I used a mix of pliers, a leather awl, thimble work and just plain old finger strength. I've got a big reel of upholstery thread that I use for this, I recommend not even trying with other threads. Upholstery thread is a) strong and b) rarely tangles. You have to figure out how to wiggle the needle through the holes in 2 layers of chain mail. I used an adjusted version of backstitch which on one side looks like unbroken stitches and on the other side looks a bit like this:
=  =  =  =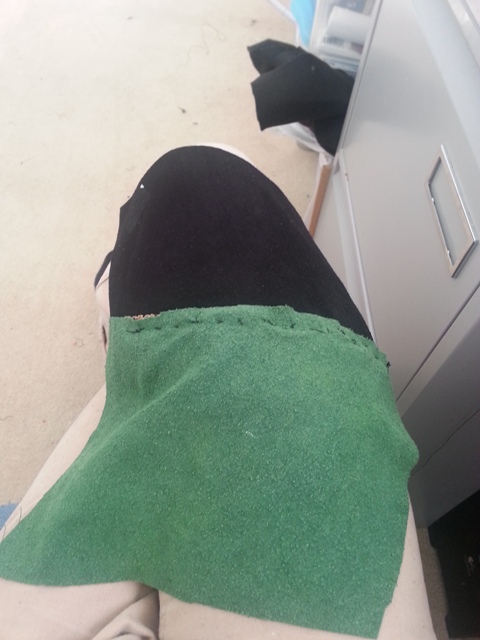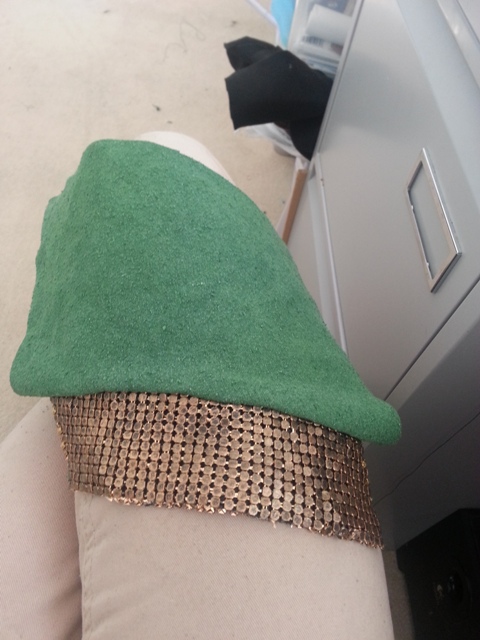 When you're finished flip dat flap up.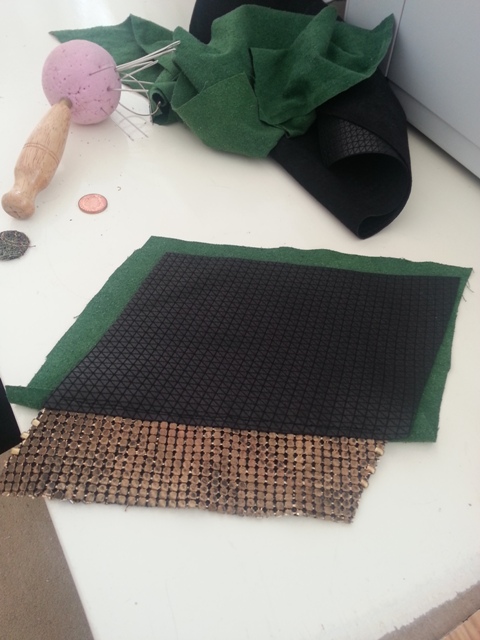 The green is larger than the leather to allow for error. Now you need to go sew more!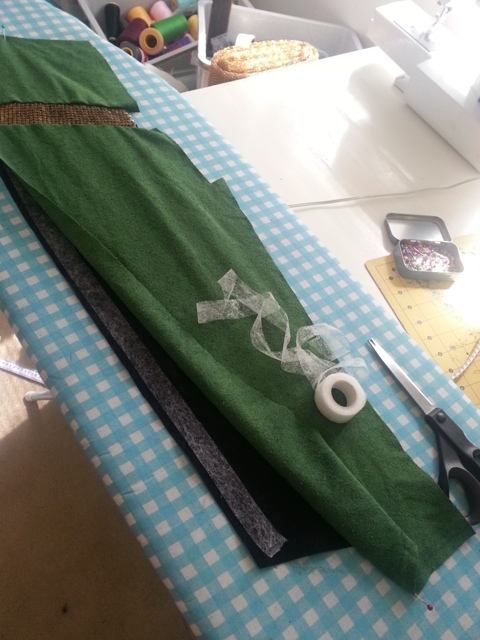 Here's a panel pinned to my ironing board. I used blind hem tape and a very hot iron to secure the green to the leather. Then it was all trimed down and I began the THE CRIMPING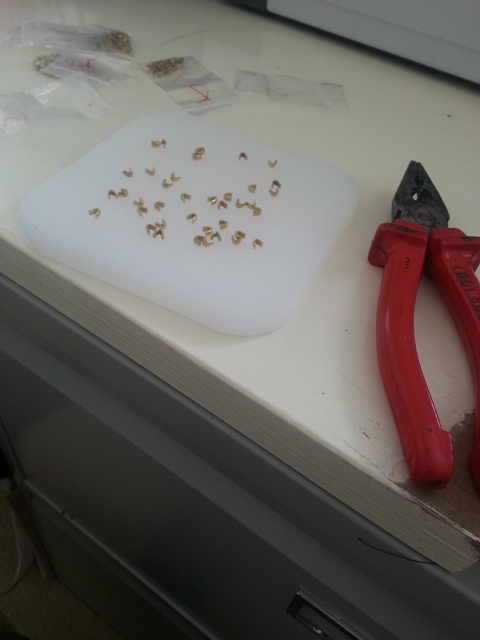 Hundred of little zip top stops. I found I got best results with plain old pliers, but it helped to put them on a hammering mat first. Application techniques included putting them on the fabric first and crimping down, picking them up with the pliers and applying that way and/or praying to my impotent god.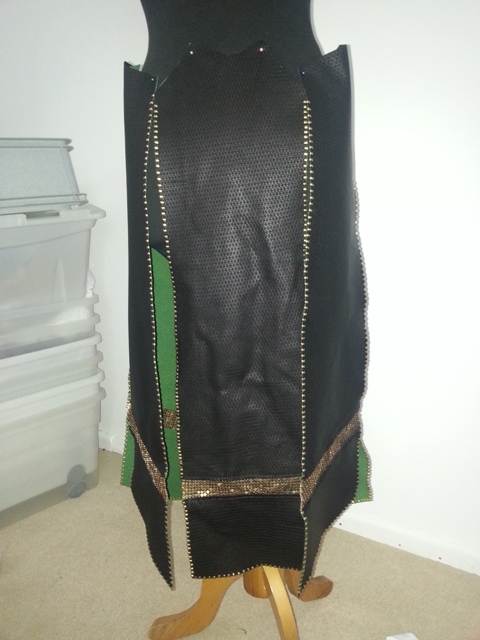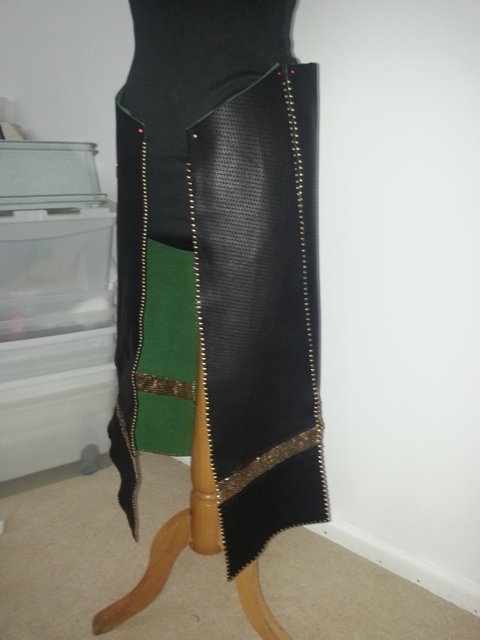 Then approximately 2 days later you will make 4 more of them. Each panel worked out around 2.5 hours, getting quicker as I went along.