How to make a Plugsuit Side tutorial- Skin tight gloves
I hate gloves. Every costume maker does, they're fiddily and a bad fitting glove will show up far more than a bad fitting jacket will.
Here's how I make lycra gloves, with a helping hand from my friend- freezer paper!
Freezer paper is this stuff. You use it to wrap meat and put it in the freezer. But it has secret costume uses and is one of my greatest weapons in the fight with the dreaded evil of lycra.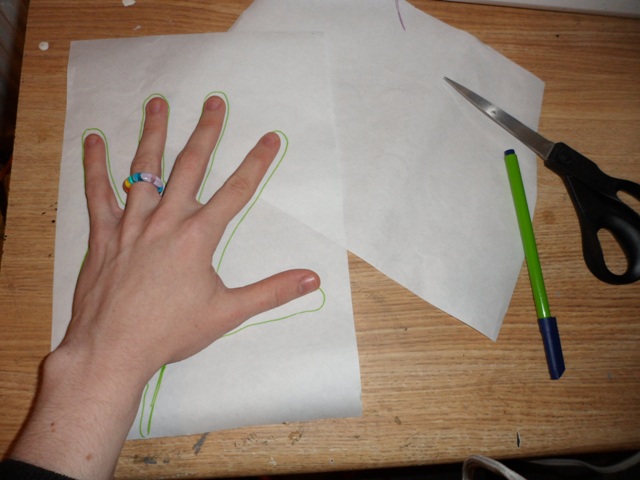 First, draw around your hand on a square of freezer paper on the matt side. Then cut out another square the same size.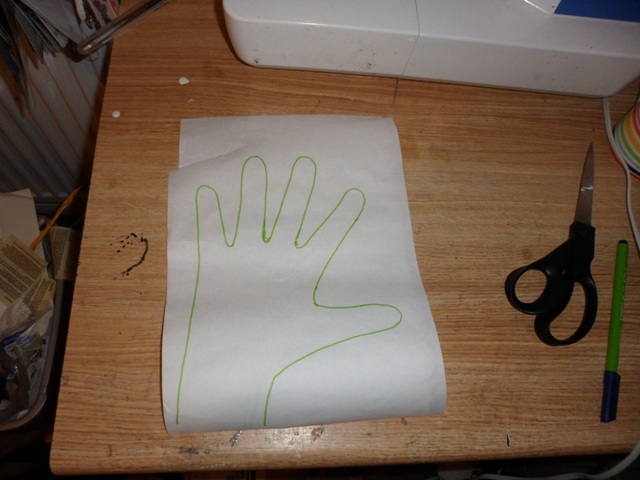 Look how smart you are!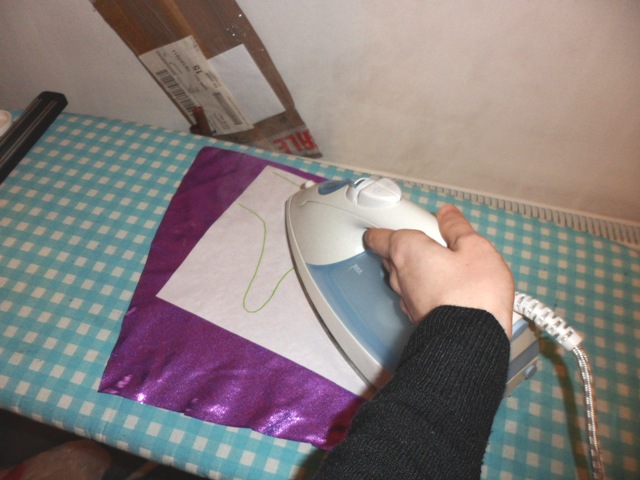 Then iron the shiny side of the freezer paper onto the wrong side of your lycra fabric. I only had this super showbiz stuff knocking about, so the sparkly size will be not seen. Use a dry medium hot iron. This is where the magic of freezer paper occurs- it sticks to the fabric but doesn't damage it and it will peel off afterwards. I've tested this on such pain fabrics as PVC and it still works fine.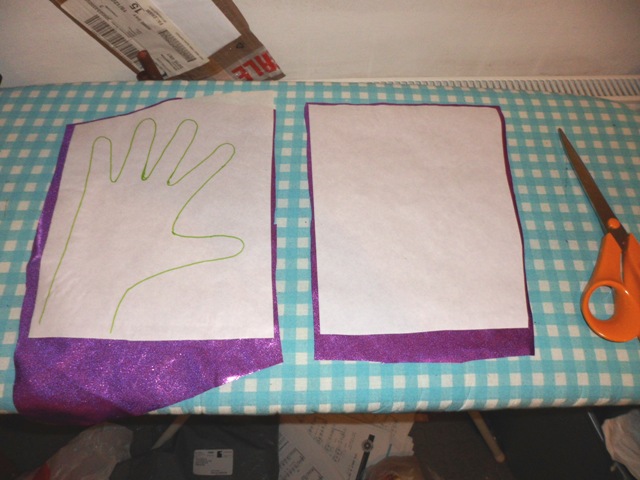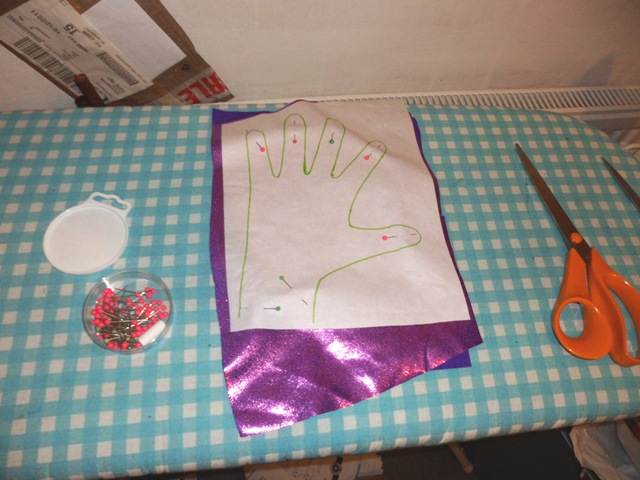 Do the same for your plain square, then put the pieces together, right sides touching. Pin them in place. The freezer paper has turned your wobbly stretch fabric into a sturdy upright member of the sewing community, making it simple to work with.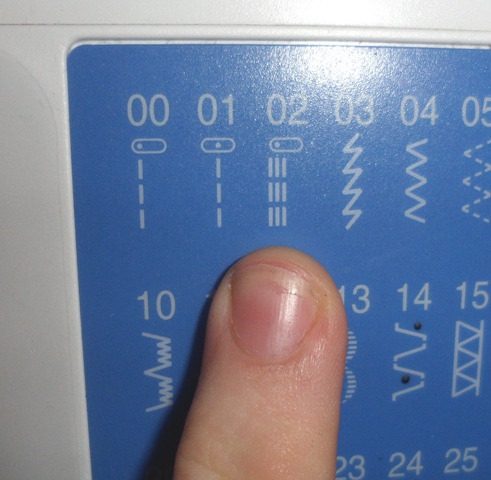 You want to sew it with this stitch on your machine. This stitch goes back one for every two, meaning it keeps some stretch in the fabric.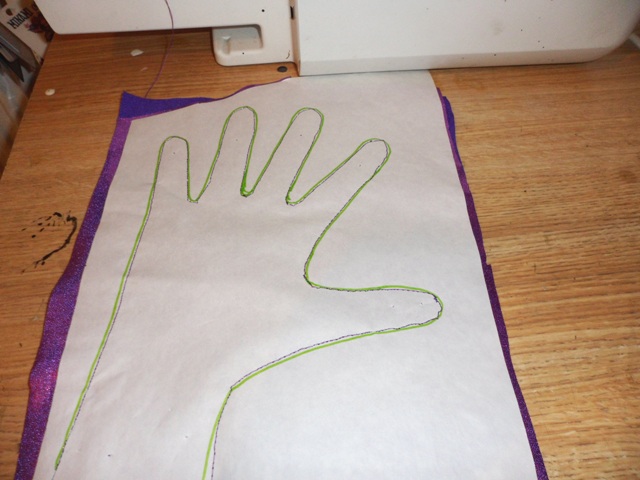 Then sew all around it. The chain stitch takes a while to get used to so you might want to practice first.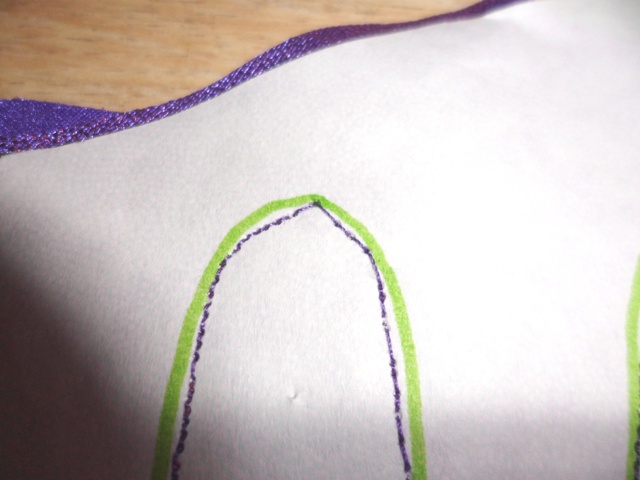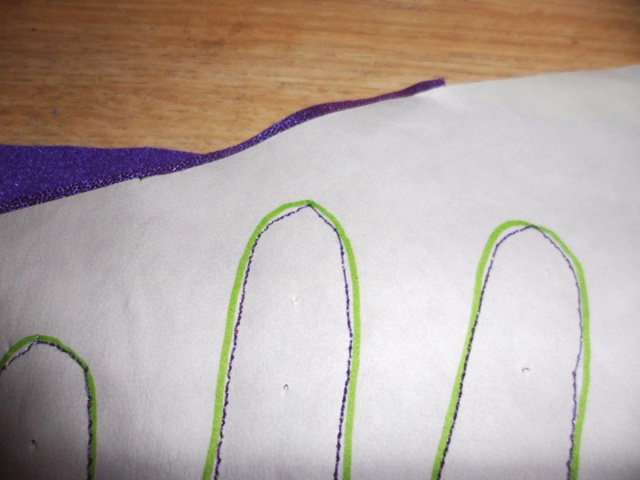 You want your fingertips to look like this. Chain stitch doesn't like curves very much, it's better to have a slight centre point than it is to make it square.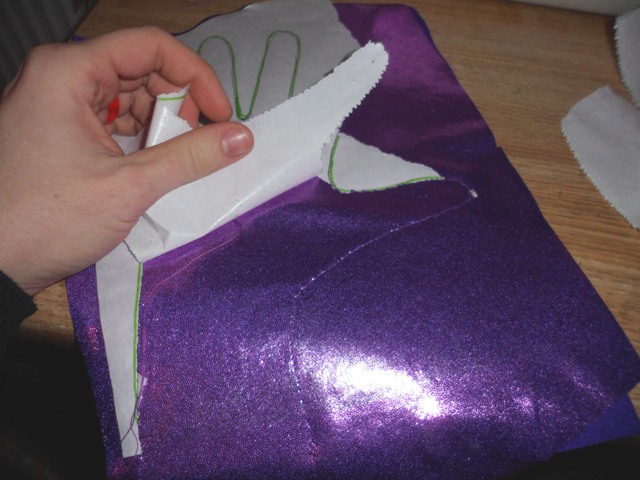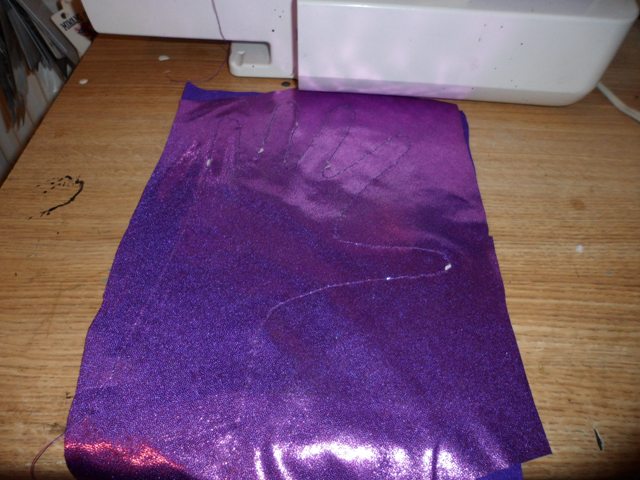 When you're done sewing you just rip the freezer paper right off! Get any little bits out with tweezers.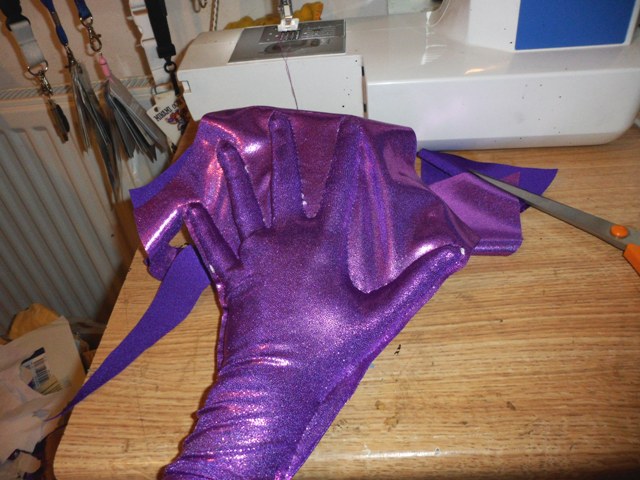 Give it a try on and resew any parts that have come unstitched or need to be tighter.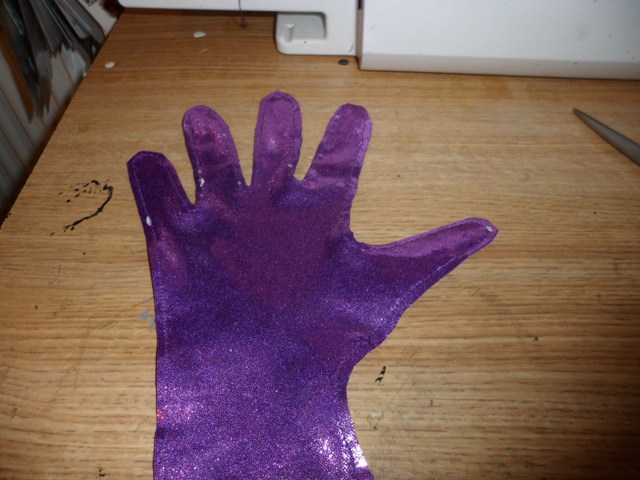 Trim the seams neatly, especially around the fingers.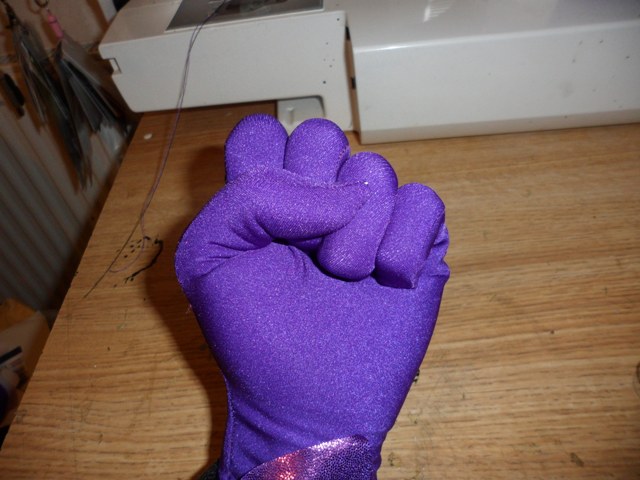 Then turn it inside out and put it on your manly fist of might. IN YOUR FACE LYCRA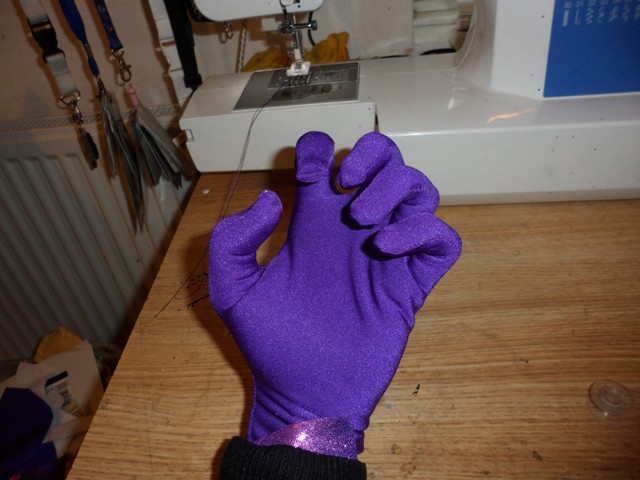 VICTORY