---
---
---
Yet more boring stuff that no one cares about reading- the meticulous pre-planning behind a costume.
I'm currently making a plug suit for a client, which looks like this: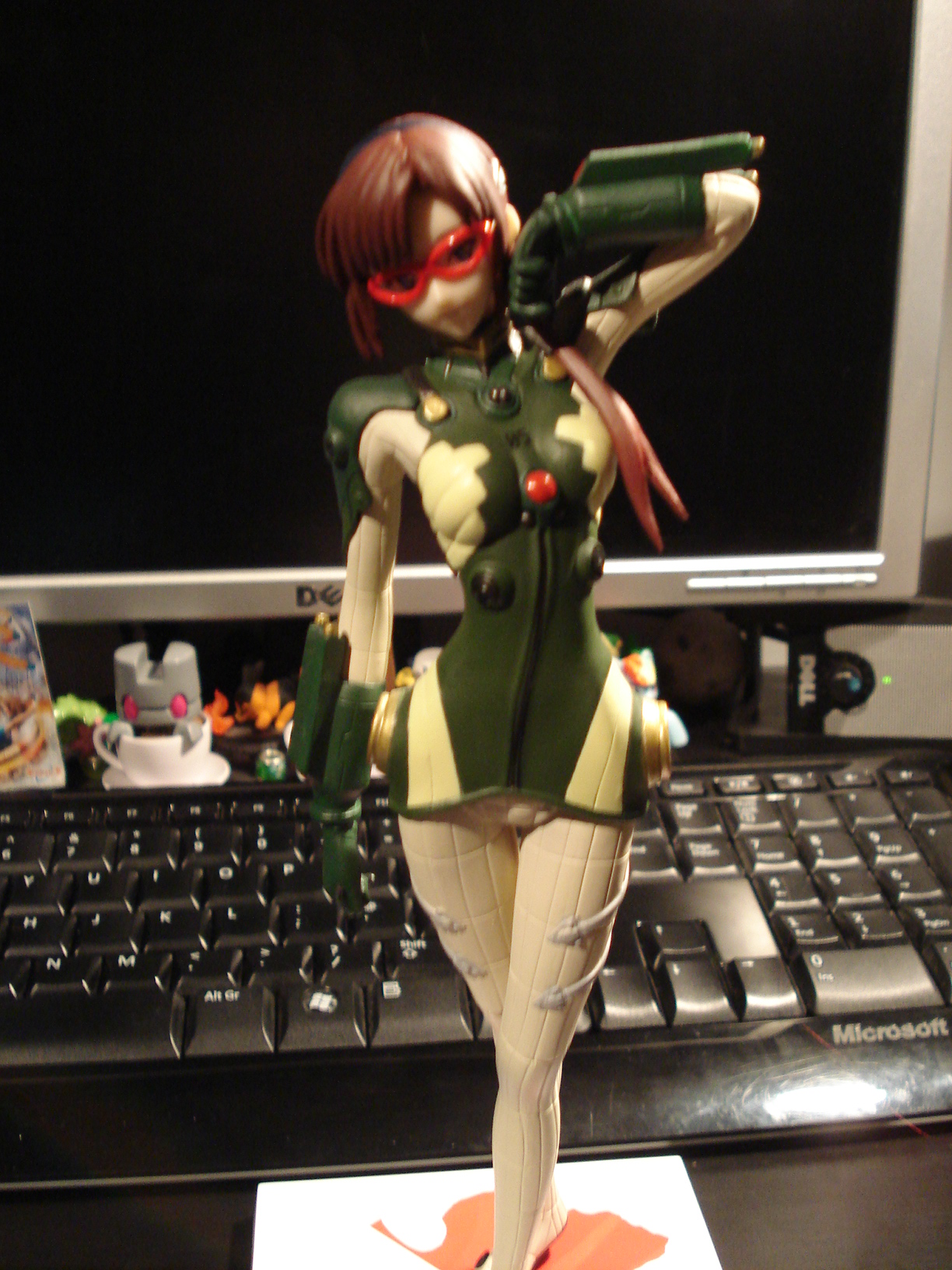 She lent me the model for reference which is wonderful, nothing better than a mini 3D version of what you want to make.
The client provided me with a duct tape dummy which is vital to making a costume like this. They made it using this guide. Using the dummy I drafted up a pattern in some scrap lycra I had knocking about. It's a raglan sleeve to reduce restriction on the shoulder and uses a swimsuit line on the legs for the same reason.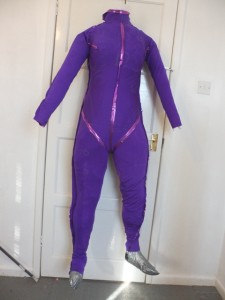 It hangs on the back of my workroom door so I can scare myself when I forget it's not there.
The commissioner lives locally to me so I invited her over to test the fit and draw on all the patterns and seams with a chalk marker.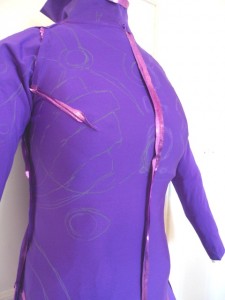 Any parts that were too large were taken in on the spot with a stapler. I now have something I know fits, and it's time to start work on the final project!
---
---
---
---
---
---
---
---
---