---
---
---
Now onto the pattern! Some of these fabrics are really expensive so I needed to make sure the coat fit properly. This is the epic tale of scaling the pattern up to the commissioners size and constructing it in linen. I chose linen because I'd be using that as the support lining for the flimsier bits of fabric and would give me a good idea of fit and a great surface to write on!
I started with a burda 2471 and massacred it. I bought a bunch of these a few years back for a set of Full Metal Alchemist uniforms I made so I happen to have one cut to most men's sizes. Here I'm working with a 38″ chest and someone about 5'8″.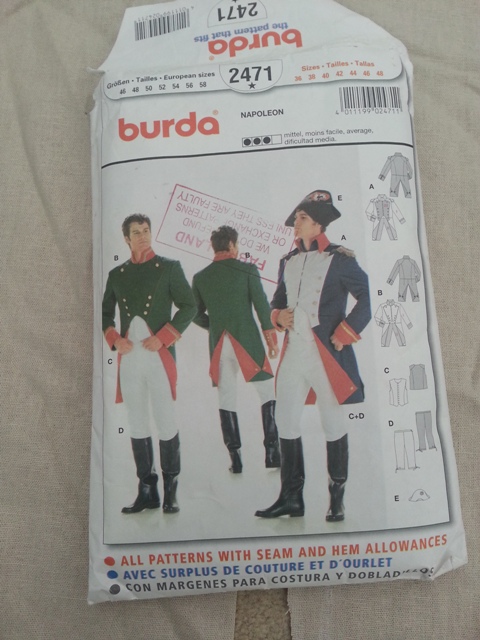 I joined the seams up to create a back panel, moving the shoulder seam to a more normal place. To be honest it would have been easier to start from scratch but WHATEVER, let me have my weird ways.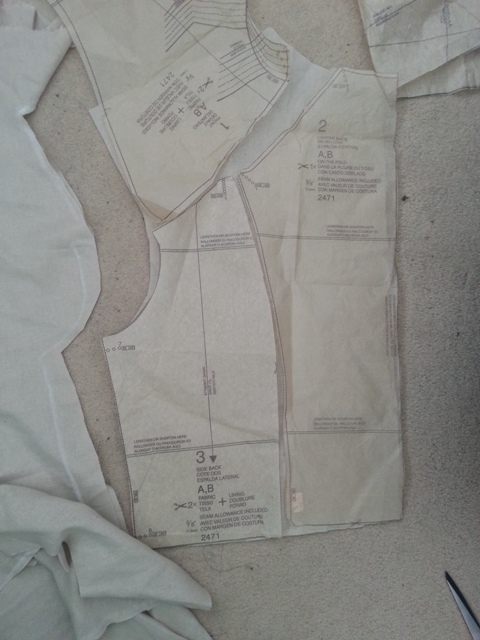 I then split the back panel and removed a slither at the waist. I think it's important that a man's coat is tailored to show off his… assets.
The magical world of pinning a concave curve to a convex one. The key seems to be to have the convex curved piece on the bottom and pin
the concave (one that curves in) on top, using many, many pins to gather it.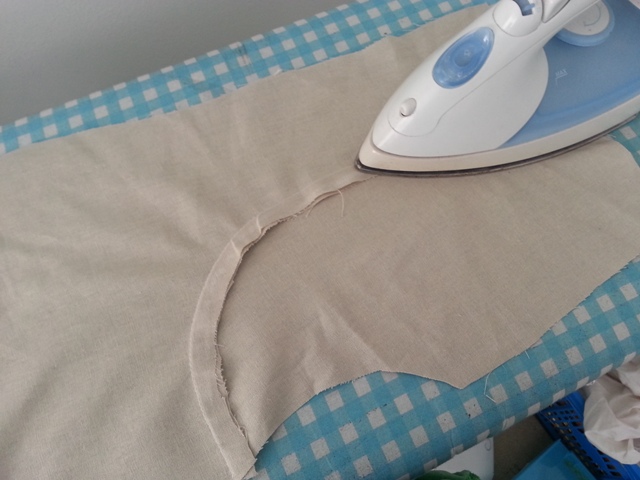 Ironing this is extremely satisfying. You can clip the seam to reduce the bulk but I think that weakens the seam and I didn't want to risk fraying here.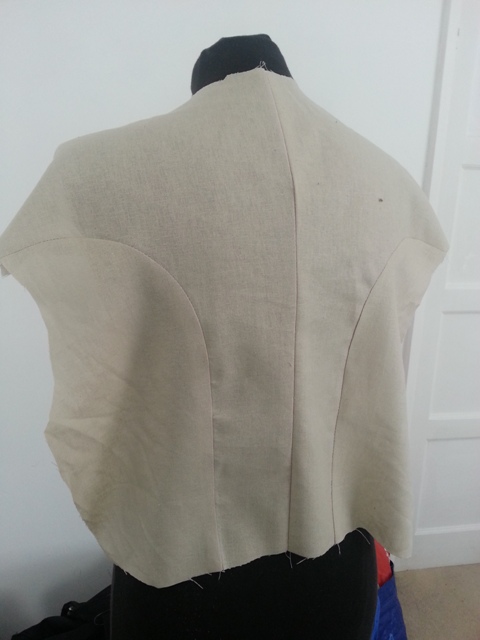 This back is a tailors dream, seriously.
---
---
---
---
---
---
---
---
---
---
---
---
---
---
---
---
---
---
---
---
---