---
---
Phew, what a year! Just came back from the last convention of the season, now have a big break until the end of January for Akumacon in Ireland!
It's been a busy year, more conventions than I ever thought possible have turned up. The next few months will be focusing back on commission work, a January of Taxes and refurbishing our shed to take more stock.
I've been behind with updating the site with tutorials, but I've been doing some really interesting commissions recently that has thrown up what I like to call a "disaster tutorial". It's rare that you get to see people make mistakes, so I'll be taking you step by step through everything I did wrong, what I learned, and the final finished result when everything finally went right!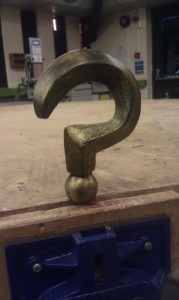 Riddle me this batman…
---
---
---
---
---
---