A Tale of Two Doctors- Part 5- Pockets that are bigger on the inside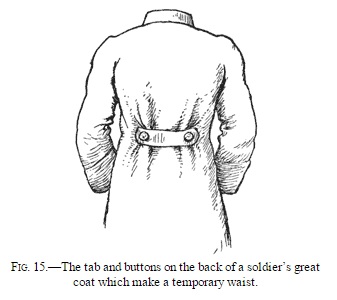 A bit of research later and turns out the back thingy on coats is called a tab- yet another thing to add to my name sake!
Now it's time to make the pocket lining- an an opportunity to make some huge, decent sized pockets that you can actually fit useful things inside. A pet peeve of mine is fake pockets, or even worse pockets so tiny that you can't even fit a standard phone inside.
First step is cutting out the side panel the pockets are mounted onto. The fabric I found had a weird weight to it so I lined it with linen to stabilise it.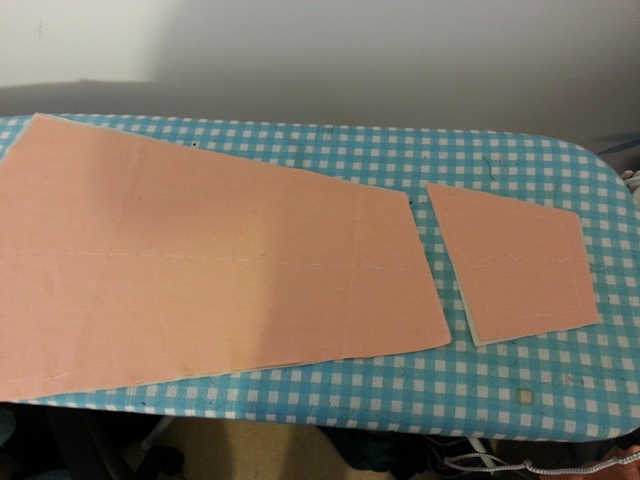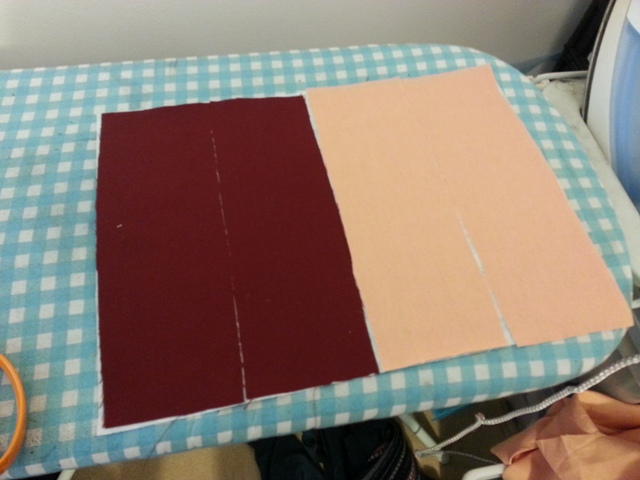 The most important bit is the welted pocket facing- these are two strips of matching fabric measuring 2 inches/5cm wide and a few over the entire width of the pocket. There's a medium weight interfacing ironed to the back. I'm lazy so I iron it all together in a big wedge.
The top of the panel is sewn to the welt facing and encloses the pocket flap.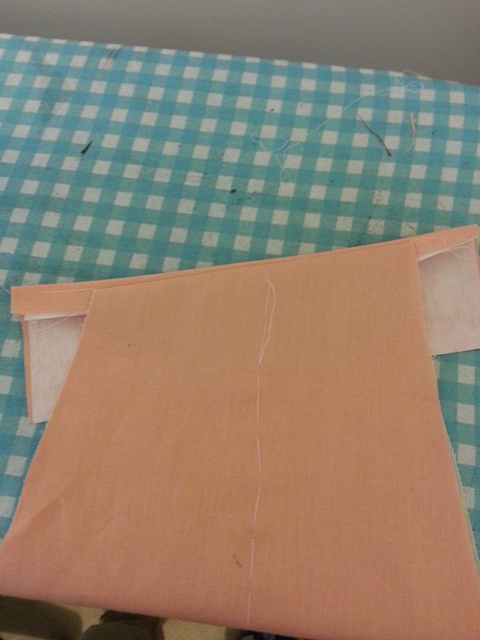 The second welt facing is sewn to the bottom panel. The line of stitching here is stabilising stitches for the linen underneath, ignore it!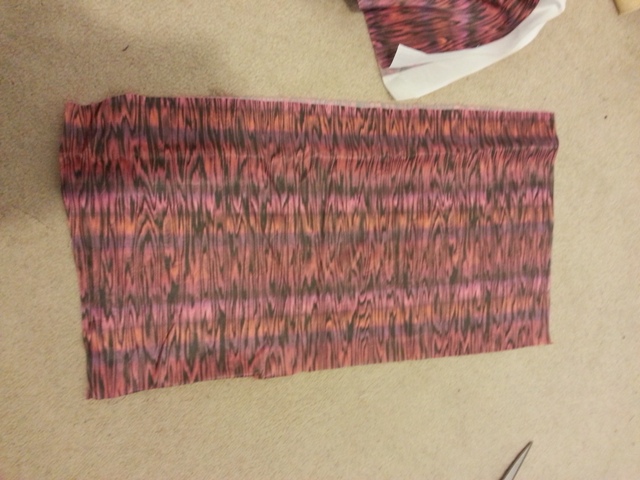 The next step is to cut out a large rectangle of lining fabric to make the pocket.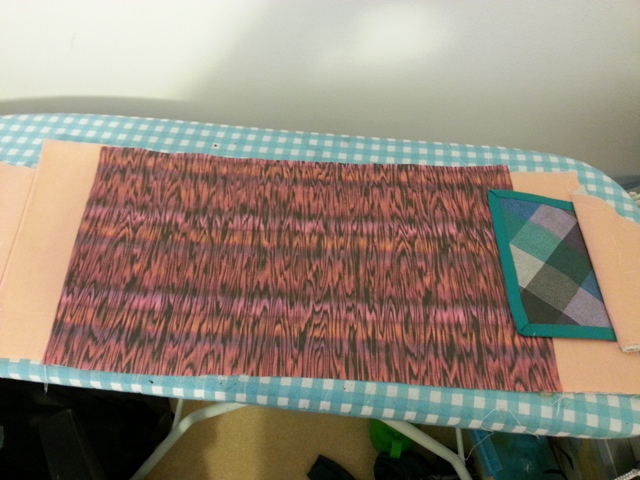 This is then sewn to the facing to make a long straight panel.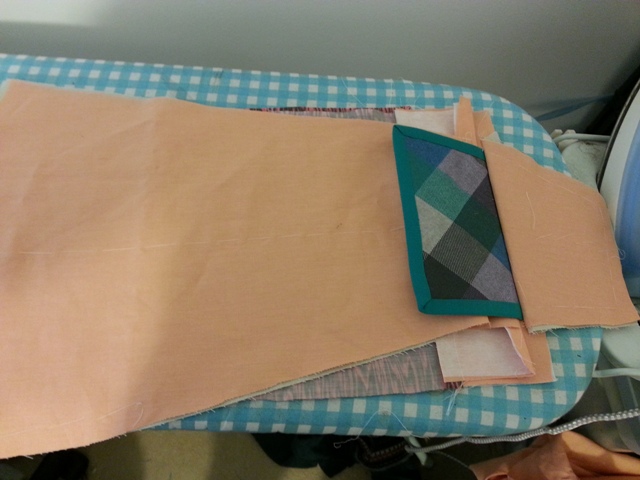 Then you fold the bottom of the fabric panel up- and lo a pocket!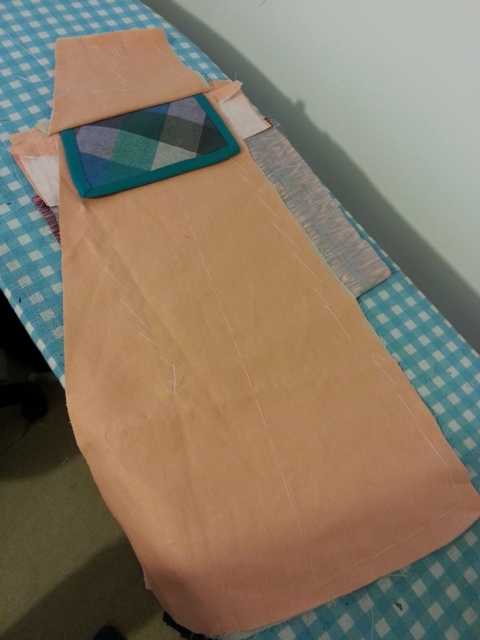 This is then sewn up the outer edge to stabilise it.
This is then repeated on the burgundy side.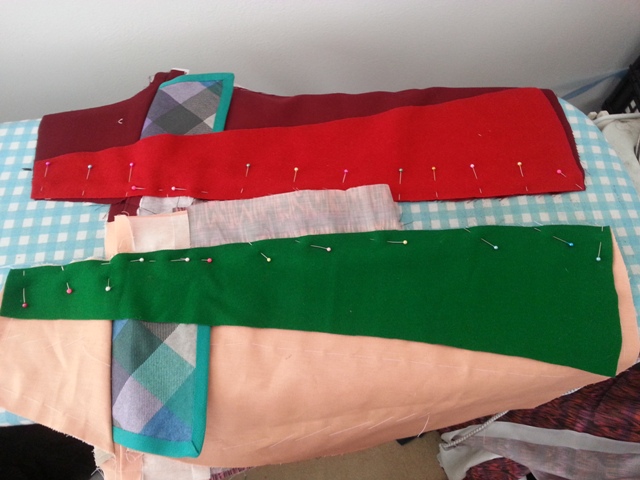 The panels on either side are sewn into place- here's where the references are really useful as it's SO easy to lose track of what goes where.
Here you can see how the line of stitching has picked up on the pocket which makes it more sturdy.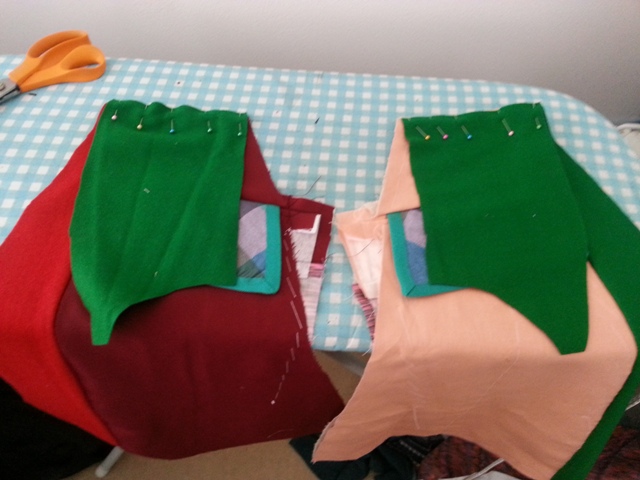 I add the side green panels to the top, creating all the vertical panels first then sewing them all together. This is to prevent unnecessary strain on the waist seam by having them all join at the waist.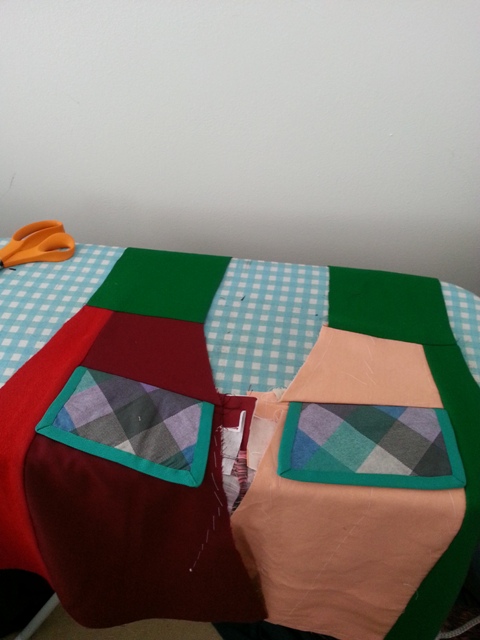 Pressed and beautiful!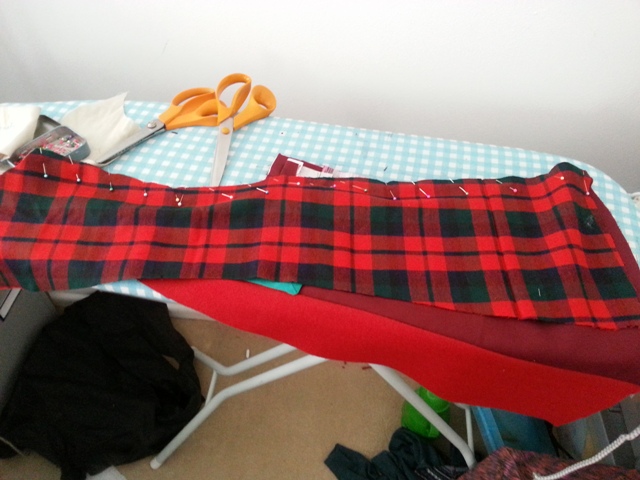 Then the next side panel is added on.
And there we go! Absolutely huge pockets ready to house celery, sonic screwdrivers or the conglomerate of time and space.