A Tale of Two Doctors- Part 4, Pockets and the Mystery Back Piece…
So, time to make those pretty pocket pieces!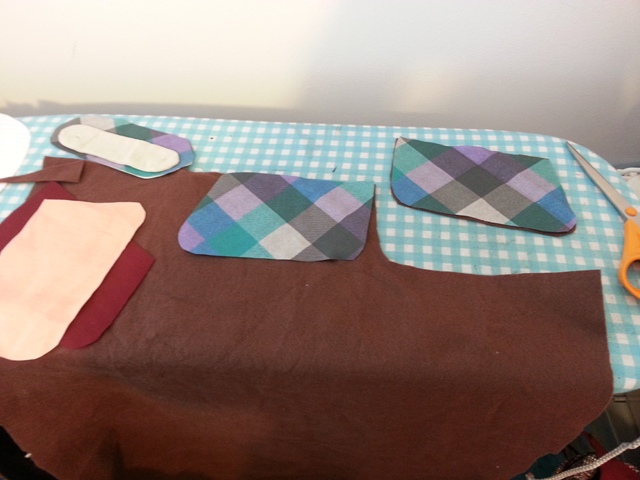 I cut some dark felt out to help line the spoon flower fabric and give it more weight.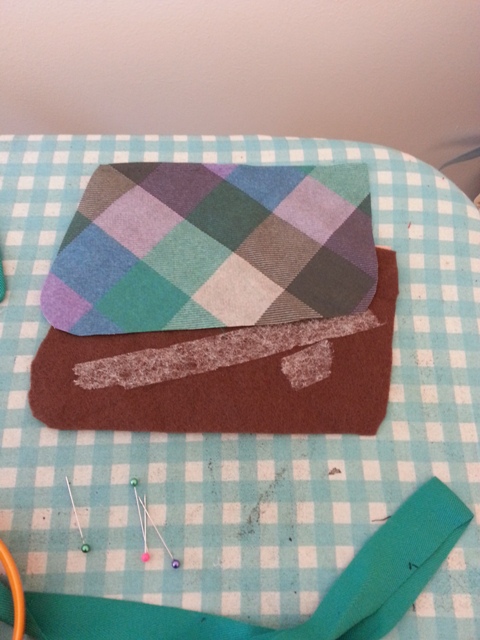 Now the secret of this task- invisible hem tape! I used it to iron the check, felt and lining layers all together in a sandwich of power.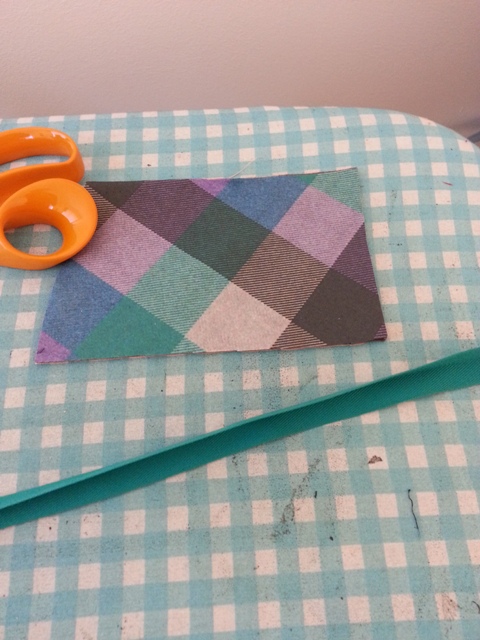 Then I took the herringbone tape and ironed a sharp crease.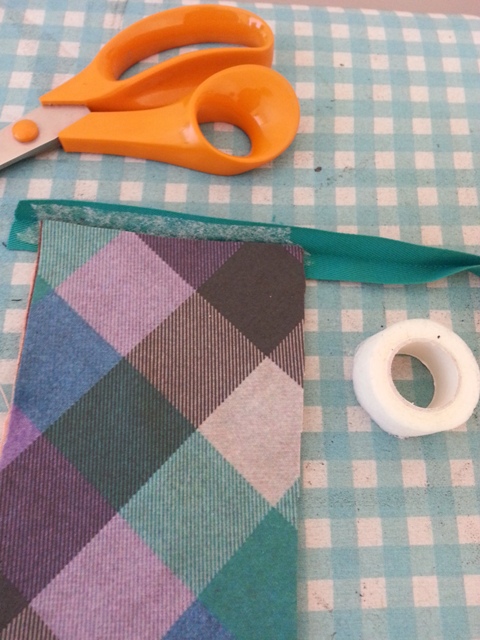 More hem tape and some careful ironing, attempting to not burn fingers.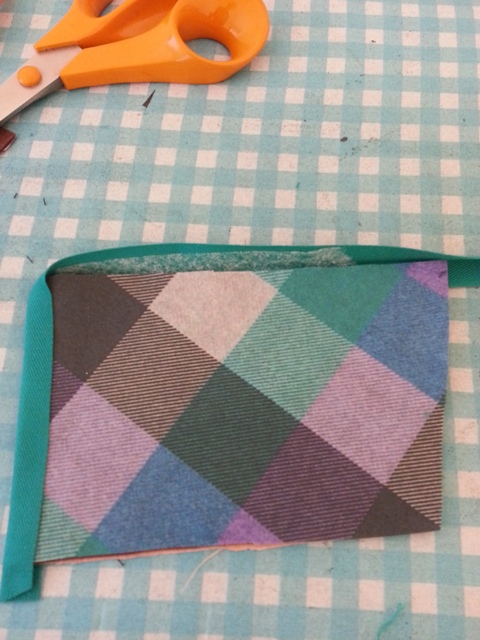 Then turn the corner and add more tape!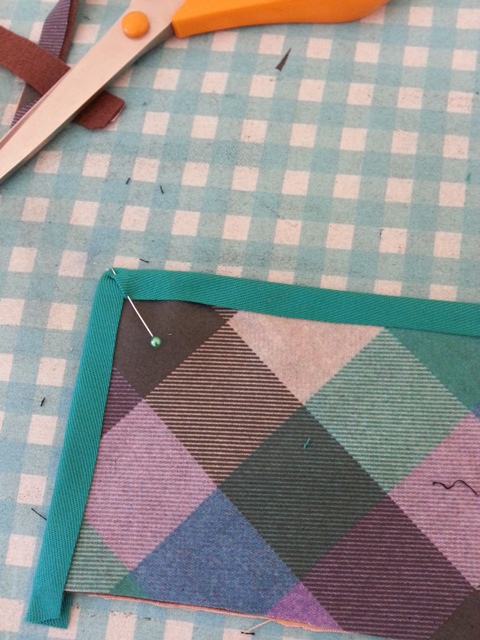 A pin keeps the corner in perfect position.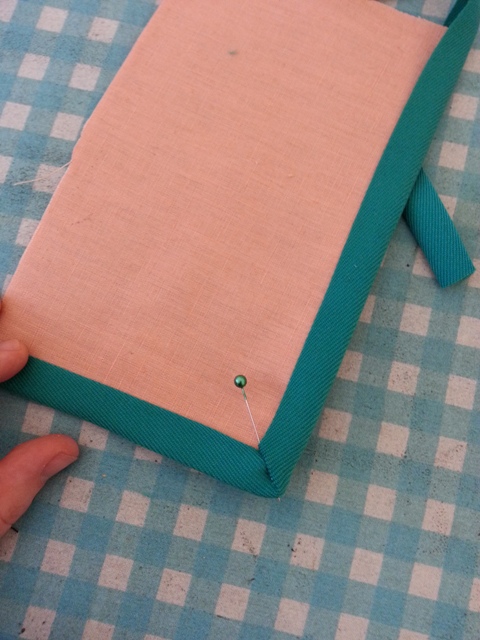 Mmmmm, binding mitre corners.
When it's all done I took a matching thread and used an invisible stitch to sew the edges down. When Christian does his he'll use a top stitch but I like to make things pretty.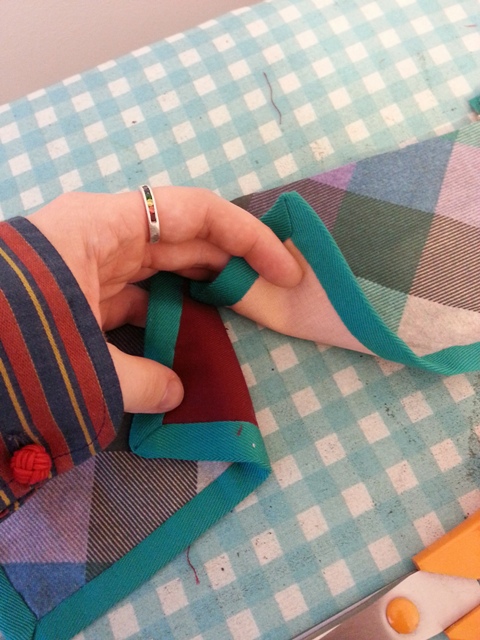 Because this coat hates me the lining for the pockets is different to match the panels they join with. >.>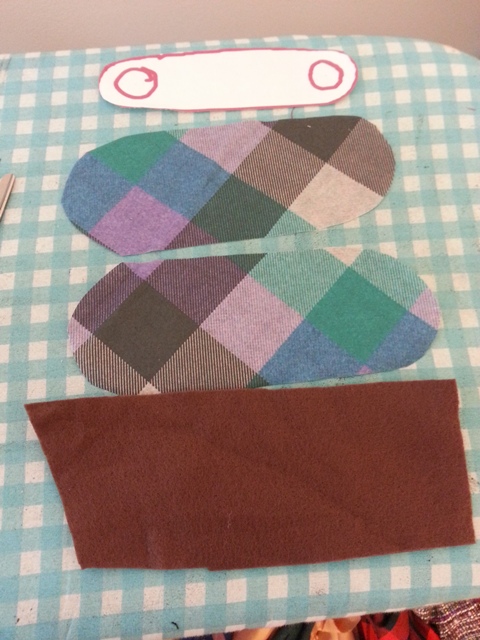 This is the mystery back piece that has no name. Can anyone fill me in on what it's called? It's the part that usually buttons above the back vent.
I cut out the perfect size from the dark felt and pinned  it down. This then becomes the guide that I sew around- no more wonky oblongs for me!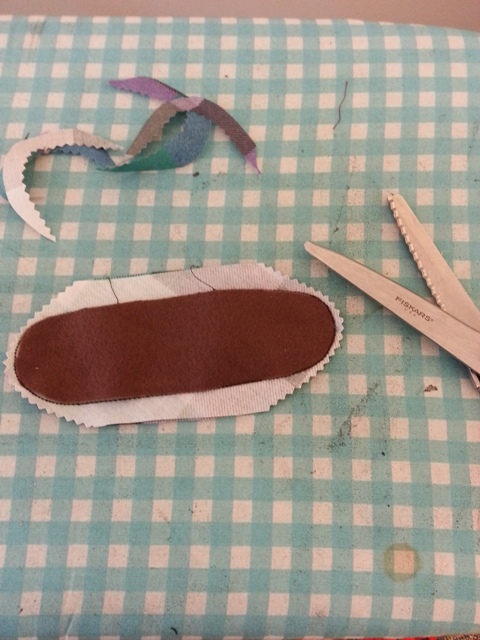 Pinking shears- very useful for trimming inside seam allowances.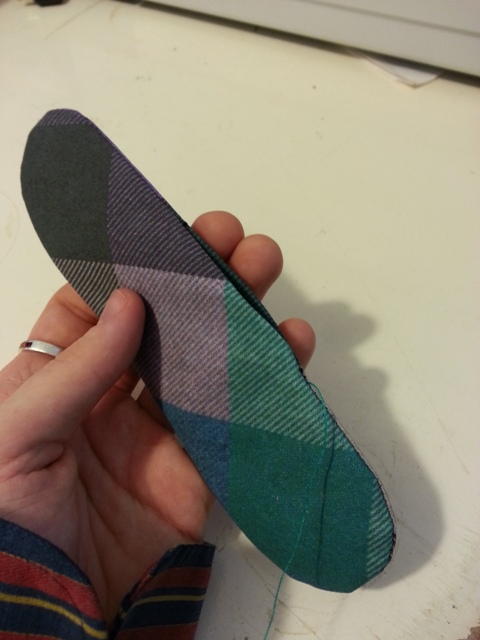 I left a hole to turn it all inside out and iron the bejesus out of it.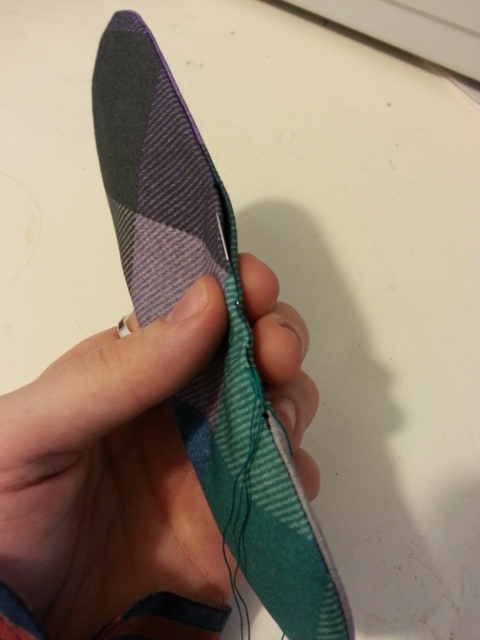 This is a simple version of ladder stitch which is basically invisible. Ooooh yesssss hand stitches.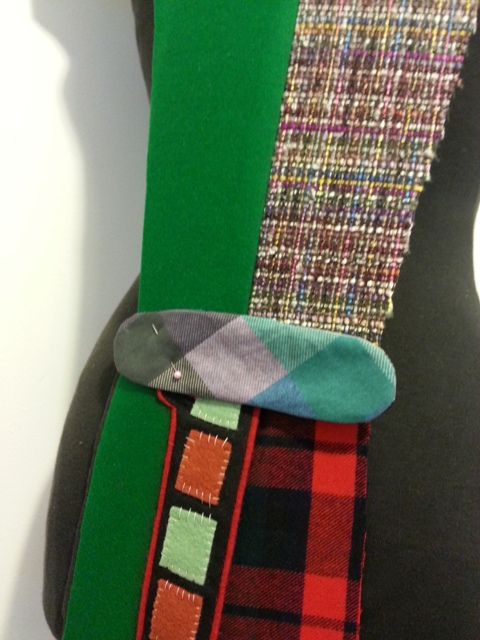 Then it's pinned to the back, ready to be sewn on right at the end!
Next step- making some welted pockets to give the pocket flaps something to go with. :D