The Path to Princedom 4- Authentic Shirt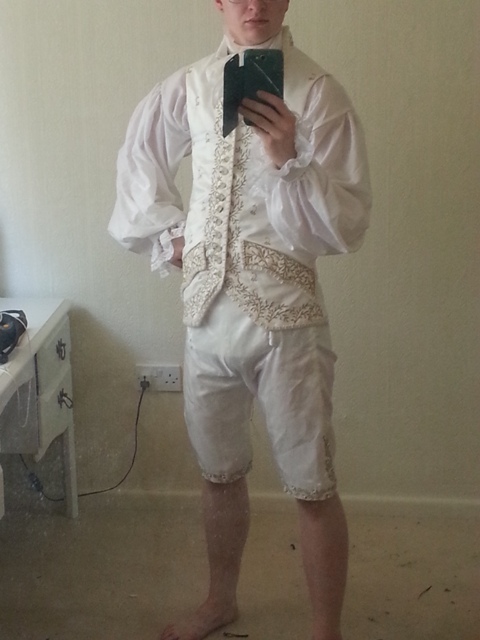 Sexy shirt time!
I'm using the shirt pattern from simplicity 4923.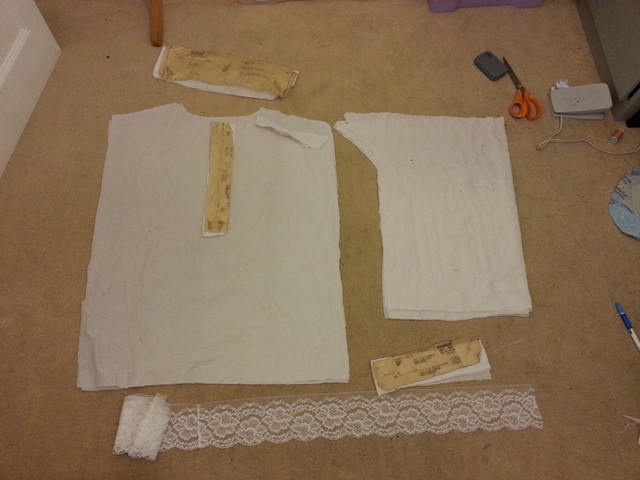 This costume was made on the smallest budget possible so my shirt fabric is an old bedsheet. I had some lace knocking about to use for the cuffs and cravat.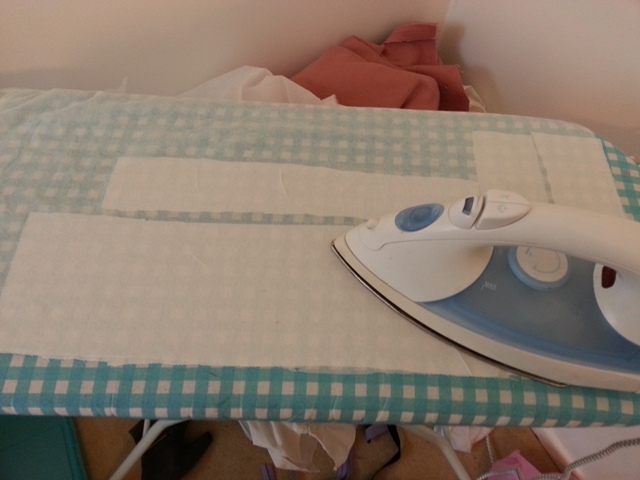 Ironing interfacing to the collar, cuffs and front slit.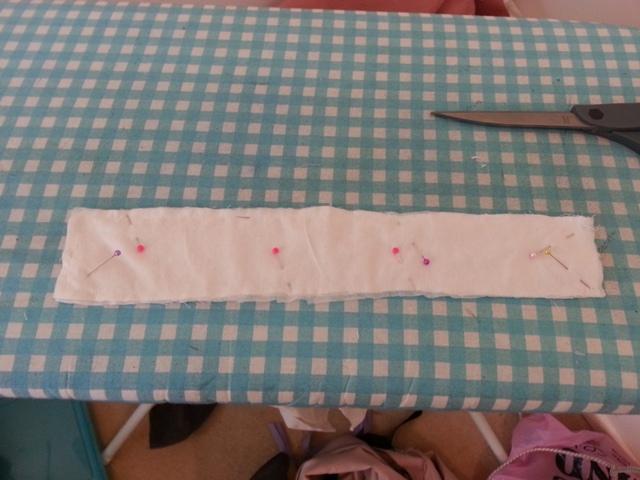 This is the front slit. It's 2 pieces of fabric sewn into a rectangle with the top left open.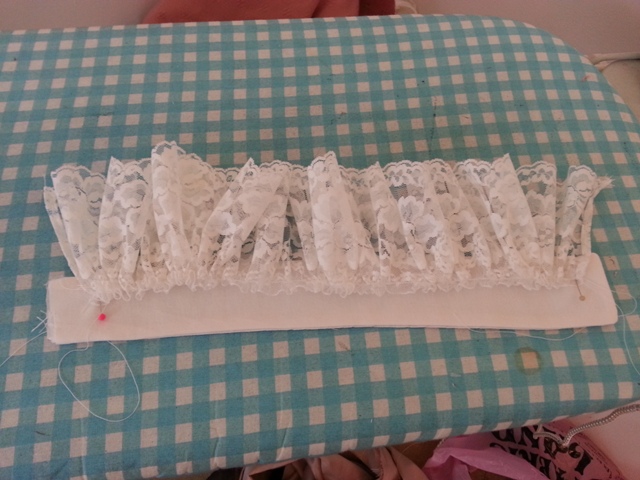 Gathered the lace and added to to one side of the front slit.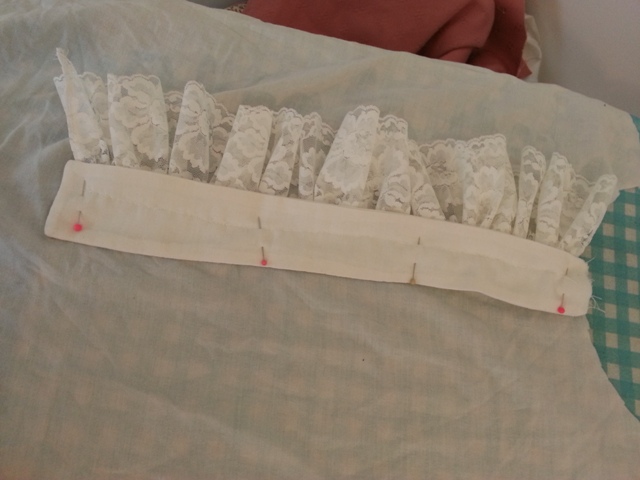 Pinned face down and sew down one side.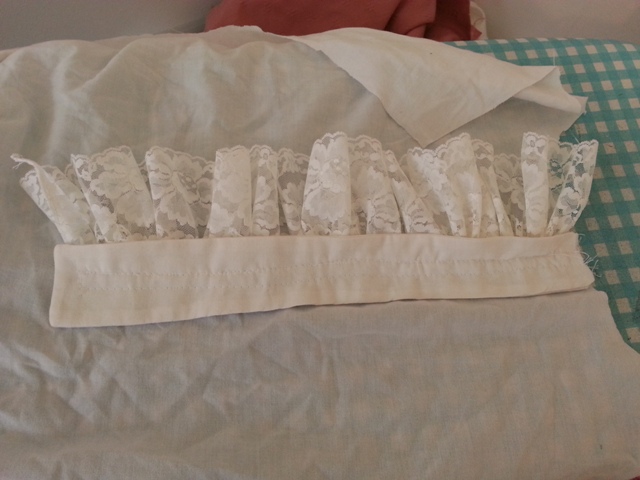 Then the other! Then cut down the middle.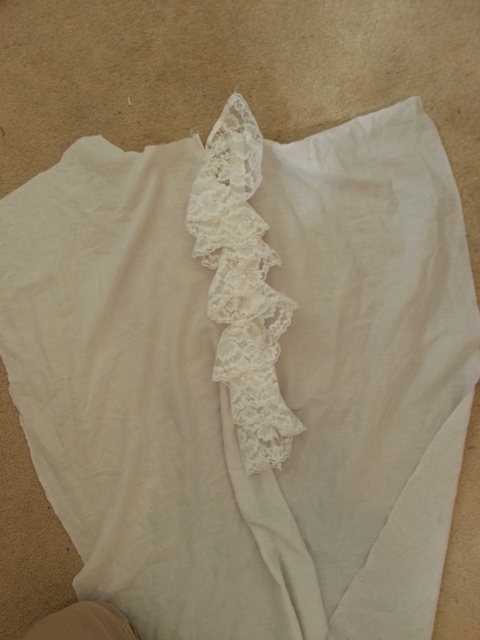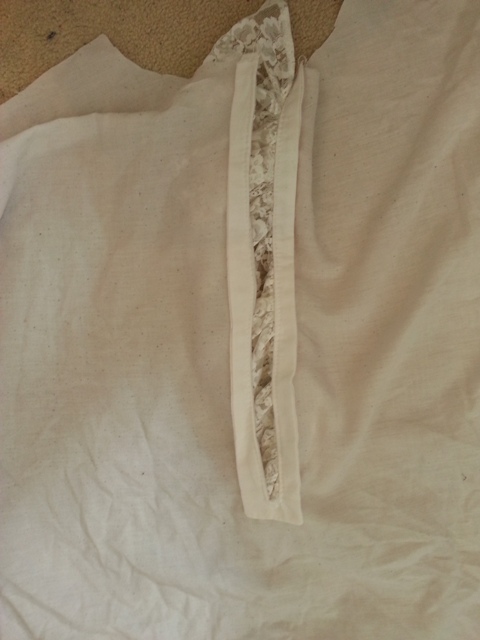 Flip and press then you get something like this.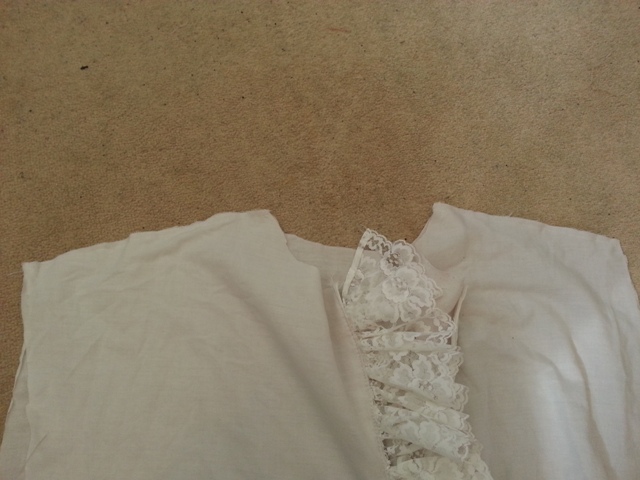 1cm seam on the shoulder the right way out.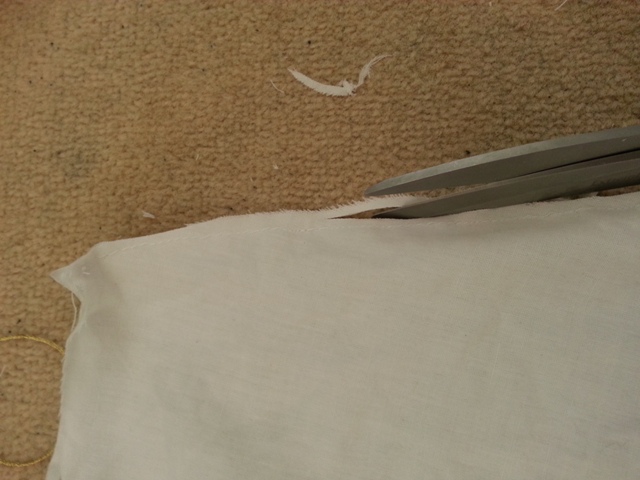 Trim it down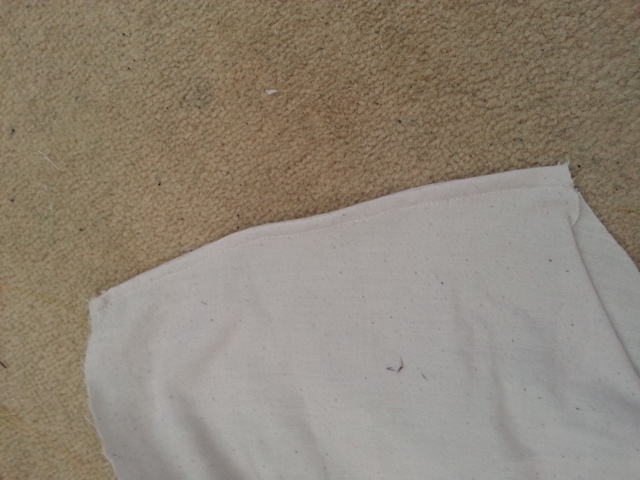 Flip it inside out and sew along that edge. This is called a french seam- it's a way of making sure it doesn't fray but staying true to the period unlike over locking.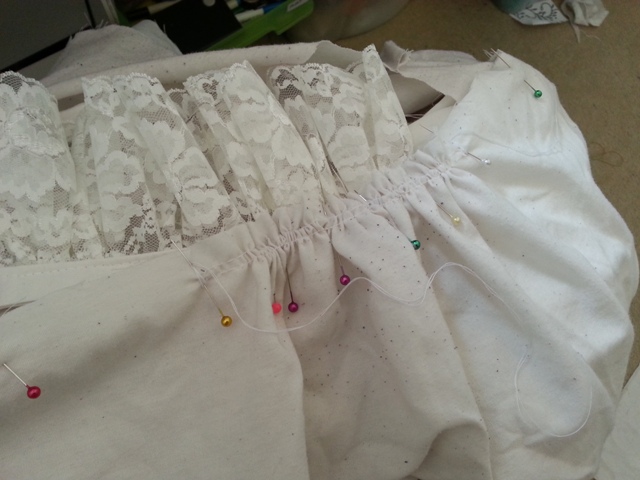 Gather the top of the sleeve and sew it to the shoulders. I can't do a french seam here due to the ruffles so I bind it instead.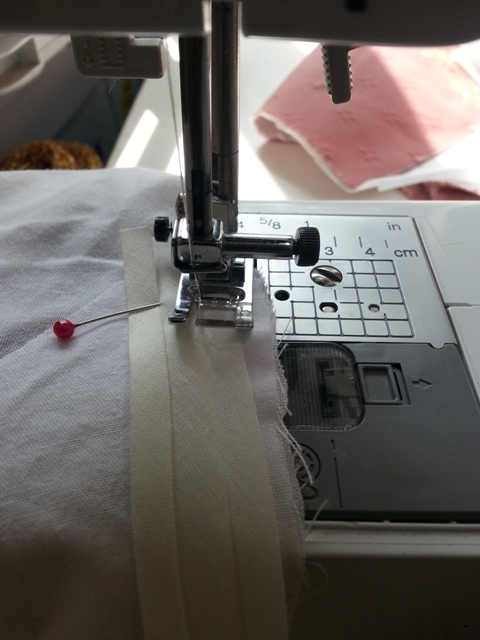 Sew bias on with one side open
Flip it over and sew the bias down the other side.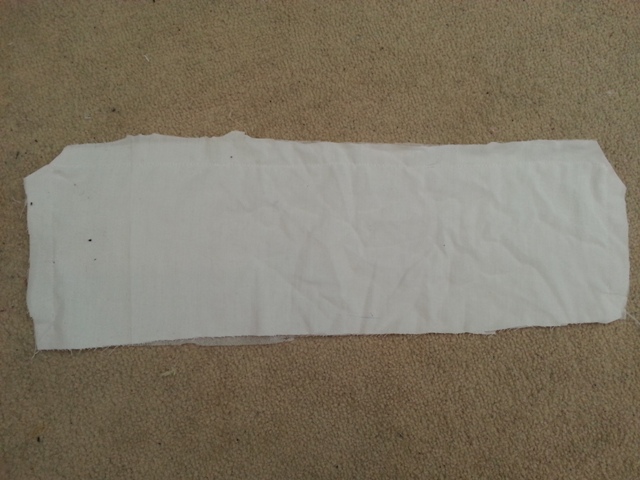 Collar is a rectangle. Even if cut stupidly wonky.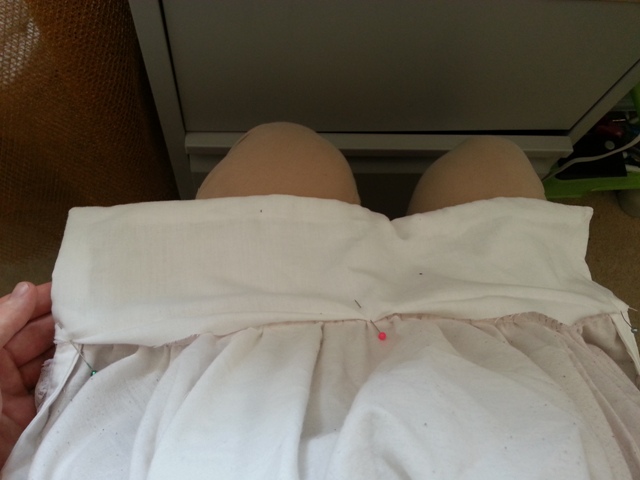 Sew in an 'n'  shape then attach to the neck on one side. Flip the loose side down and pin it in place then sew.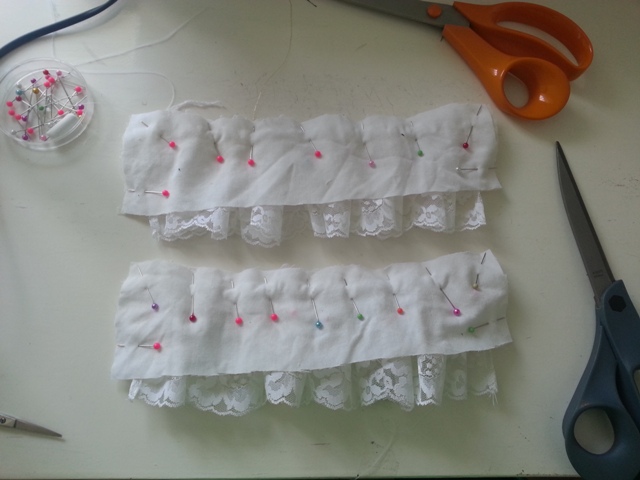 Cuffs are rectangles with lace gathered prettily in the centre.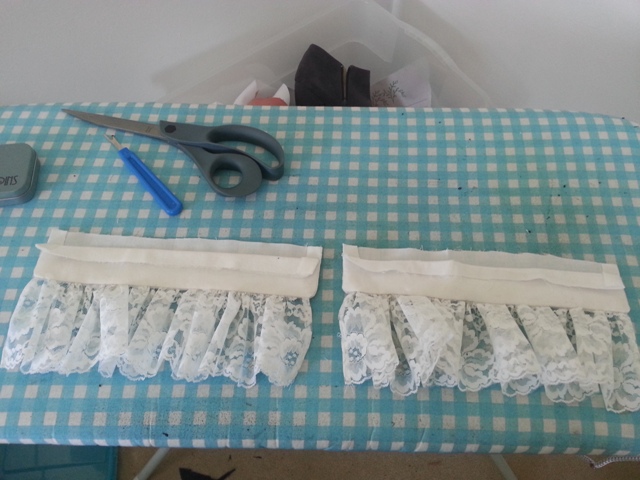 Sewn and turned ready to press.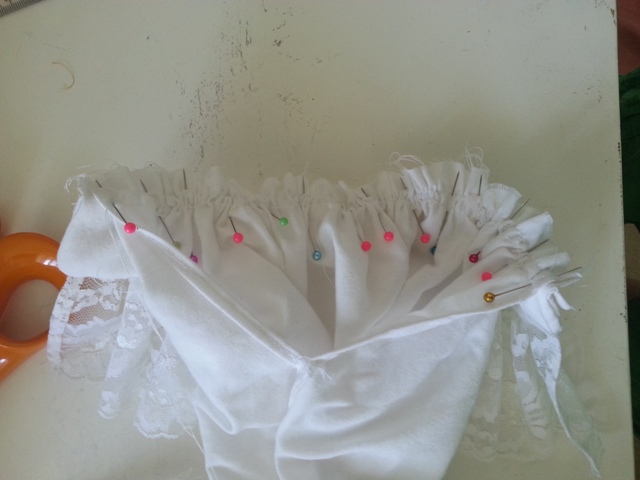 Bottom of the sleeve gathered and pinned to the cuff. Notice that I've sewn the seam down the side of the sleeve, leaving a 10cm gap before the end and turned it.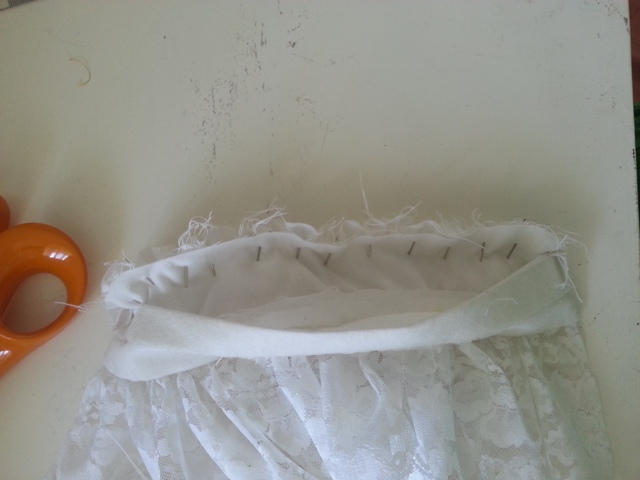 Sew insides me says the shirt.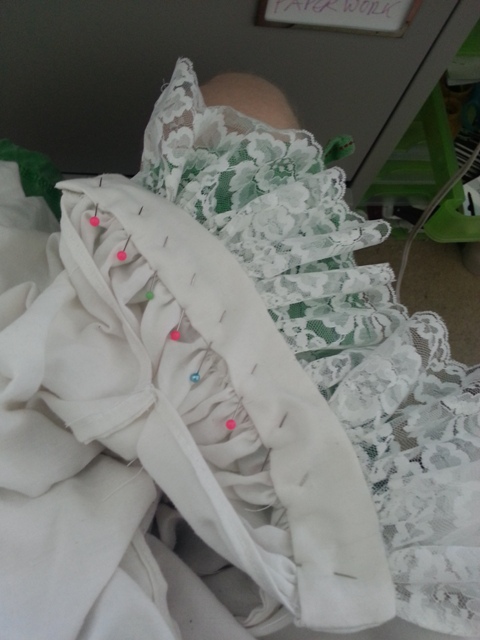 Turn the other side down and sew it to the rest of the cuff.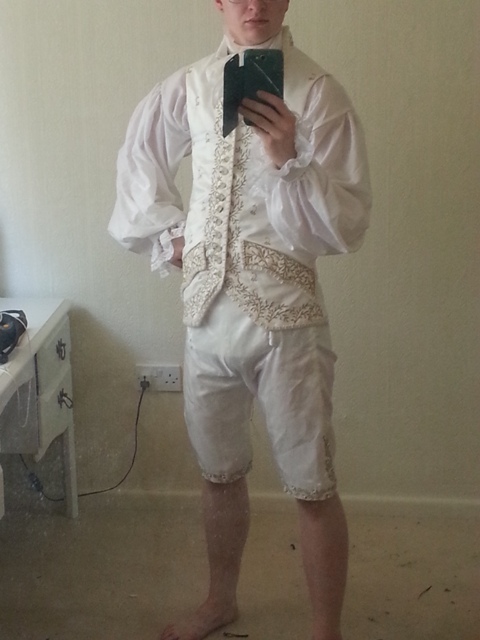 Add a little hook at the neck and voilà!  This picture made me realise that I need to wear beige underwear or they'll show through…