How to make a plug suit part 3- F**king shoes
So, I made a plug suit. A plug suit which has shoes that look like this: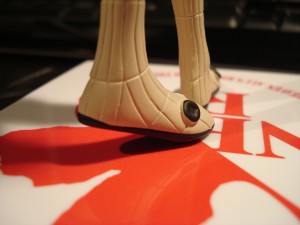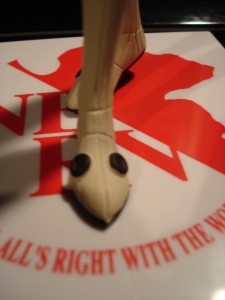 Joy.
I decided I wanted to sew all the seams, which did look awesome and I don't regret doing, but I sure as hell hated myself while I was doing it.
Image heavy tutorial under the cut!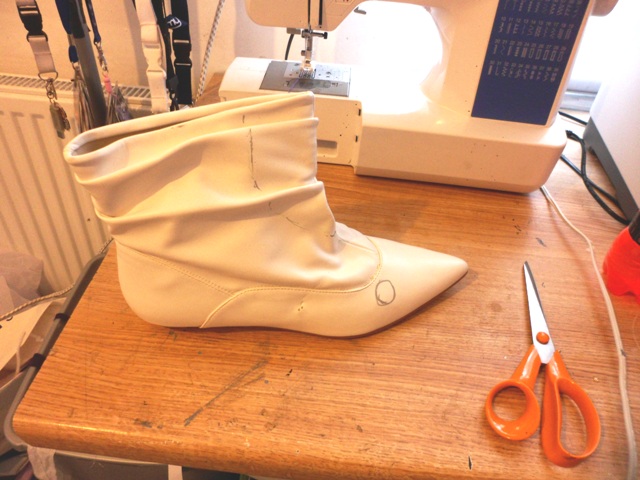 First I took the base of a pair of pixie boots (oh ebay, you saucy beast you). The commissioner was local so we tried them on and marked where her ankle sat and where the little black bits went.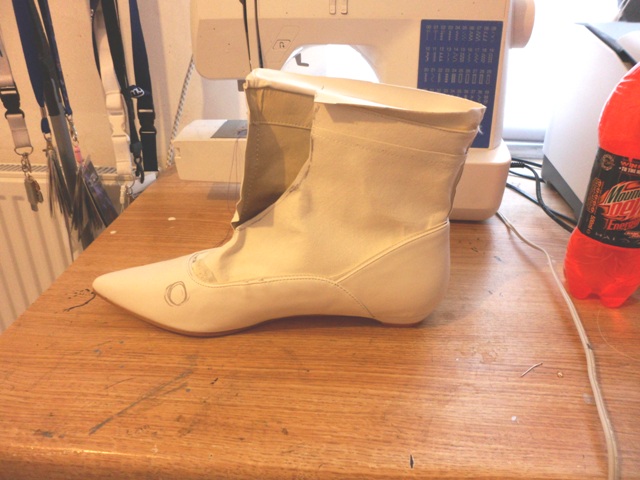 Then I cut it down, leaving a flap at the middle. Due to the style of boots I've had to make the fastening at the front, in retrospect it would have been better to hand stitch the front closed and put an invisible zip up the back.
Stuff the boot and pin some scrap lyra around the boot to make a pattern.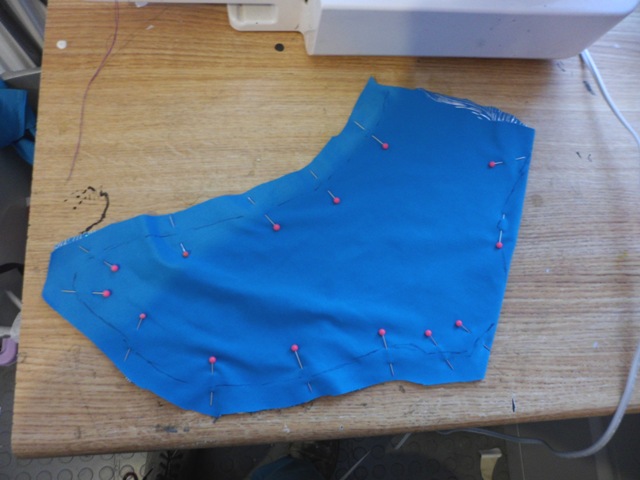 Draw and mark then neaten up.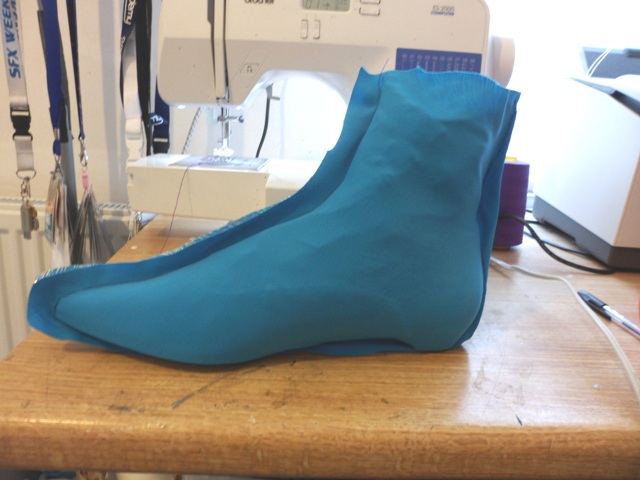 Sew with a plain stitch around the edge. Make any adjustments needed.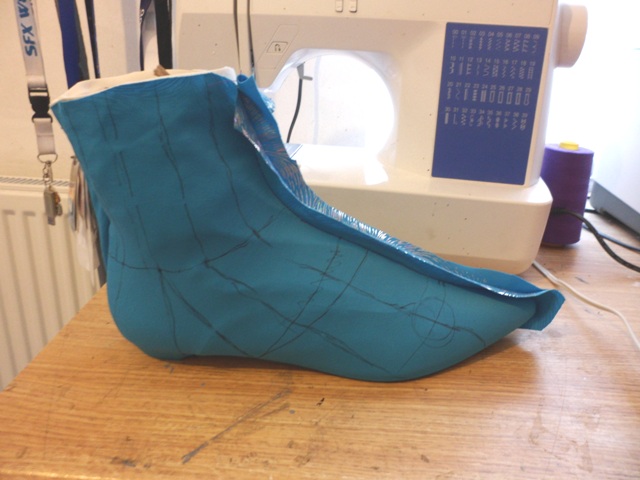 Draw on ALL THE LINES.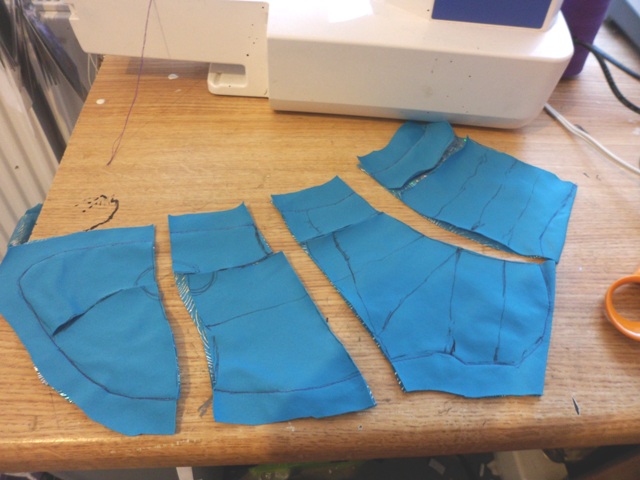 Divide the lines horizontally. The split is where these shoes overlapped with velcro, if you make them do it simpler.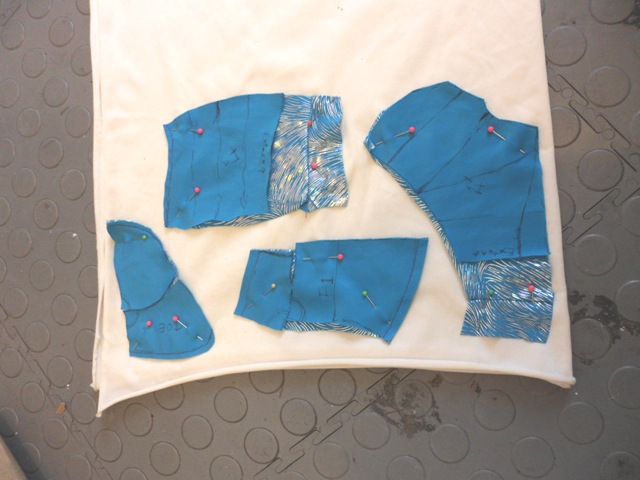 Cut out from real fabric! The only cream lycra I could find was this horrible sheer stuff that rolled like a sausage down a hill. Two layers of awkwardly shifting stretch fabric? Sounds like Christmas.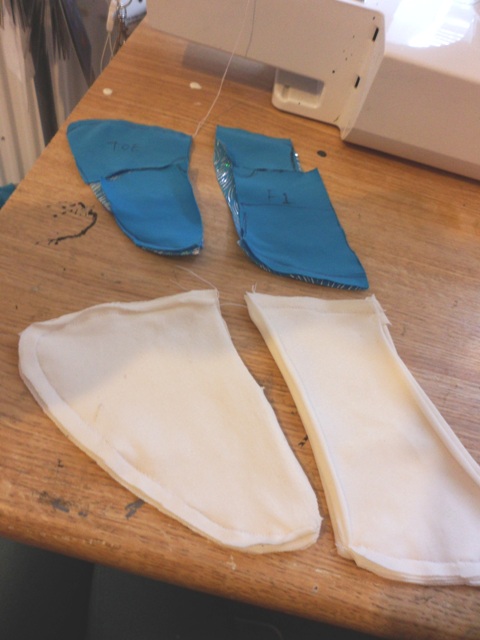 Sewed dem pieces. This is the toe and …next toe? You name it something. I guess it's the lower foot?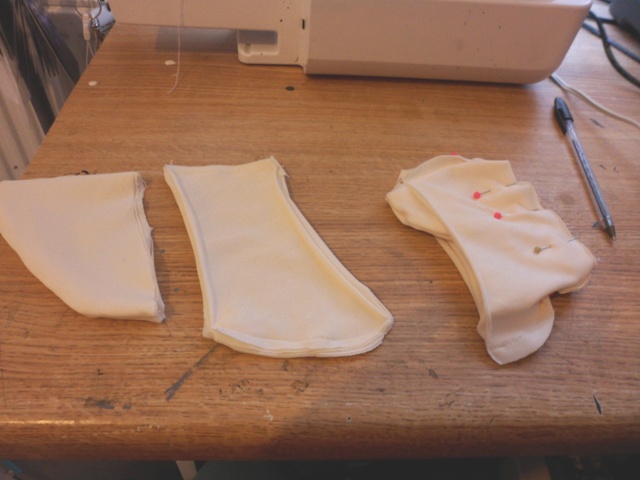 Then the lower foot and toe get sewn together.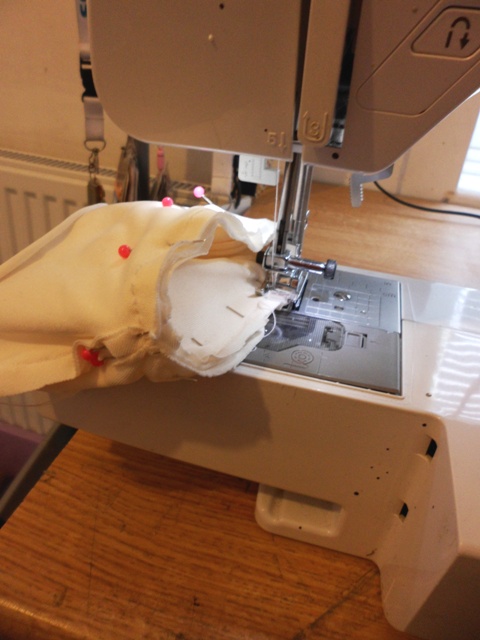 Round in a circle like a sock.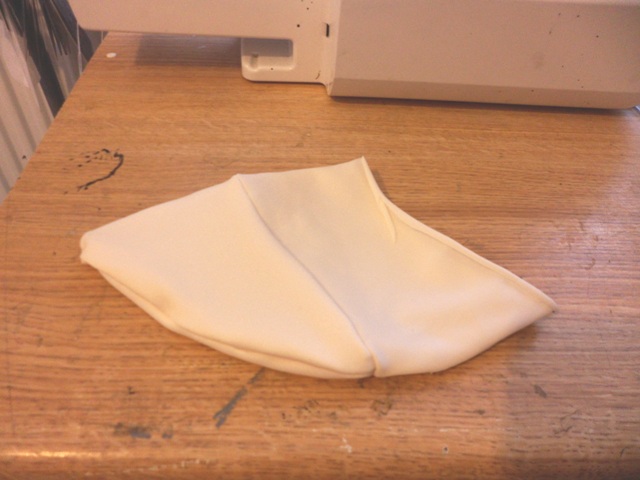 Which makes a bigger toe!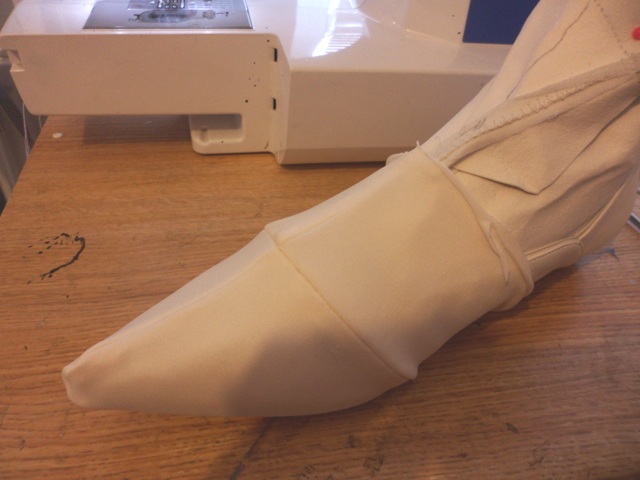 Check that it fits before continuing.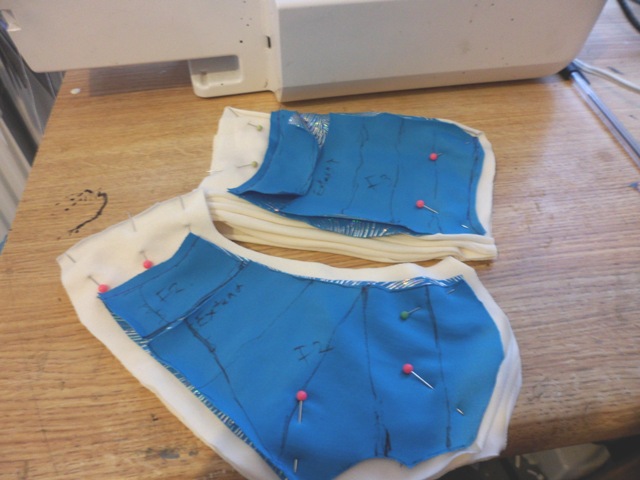 Then look at the upper part and cry. I chose to use a velcro fastening so these had to overlap.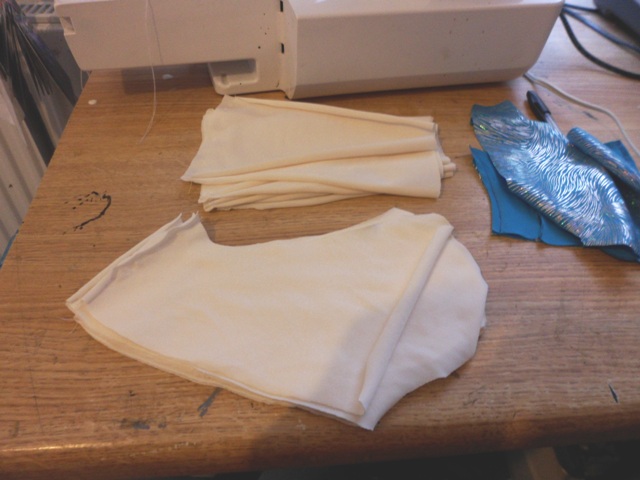 Carefully sorting bits ready to sew.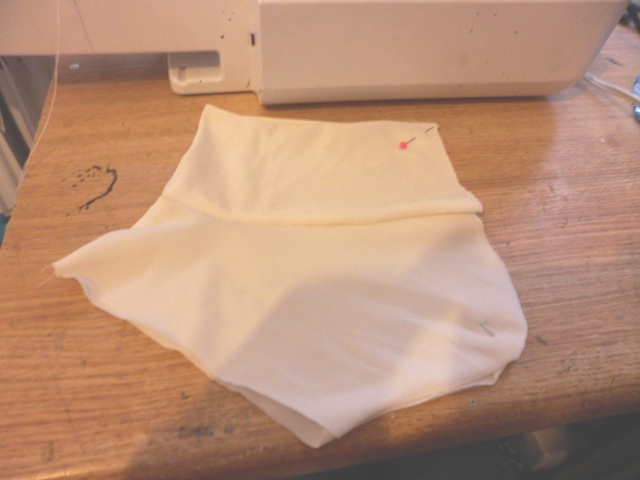 One side done.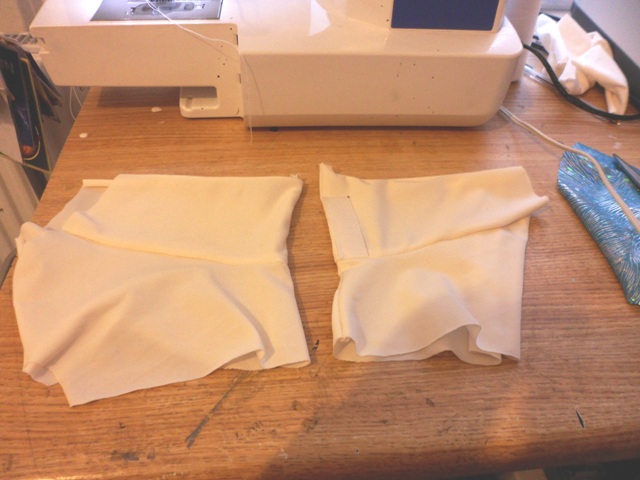 Two sides done using itself as a lining. Velcro applied inside. Use sticky back velcro for stretch fabric- it holds it in place while you sew it down so it doesn't wrinkle.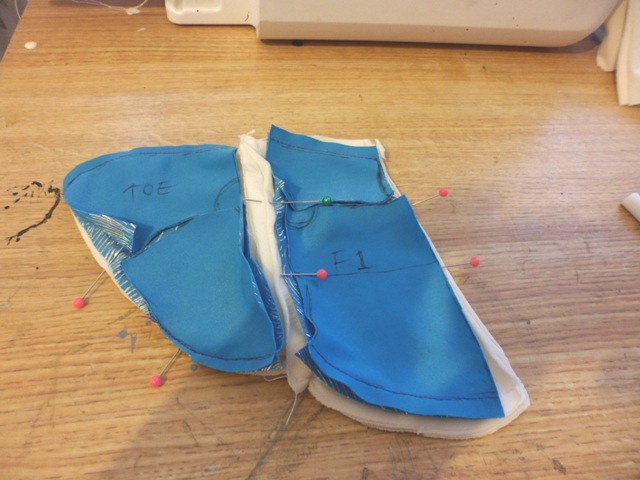 Then start figuring out how to sew the vertical lines. Retrospectively I should have made the entire boot cover THEN added these. Don't be like me.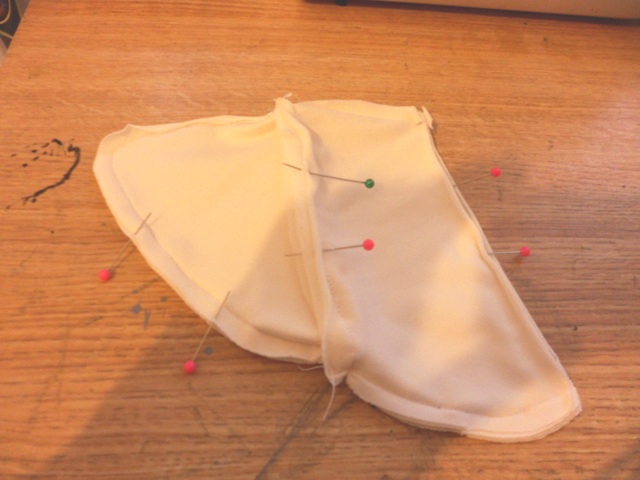 I started out all noble like 'I must use pins to mark the lines because it's white fabric and chalk will show up' but then I got stabbed a lot and pins fell out.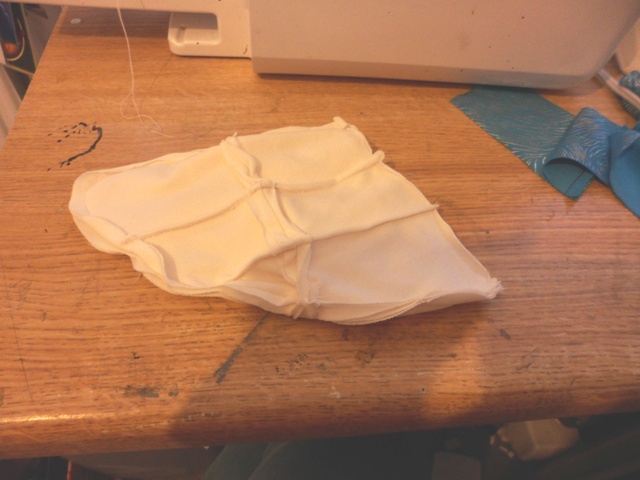 Sew your verticals, making sure it catches both layers of fabrics.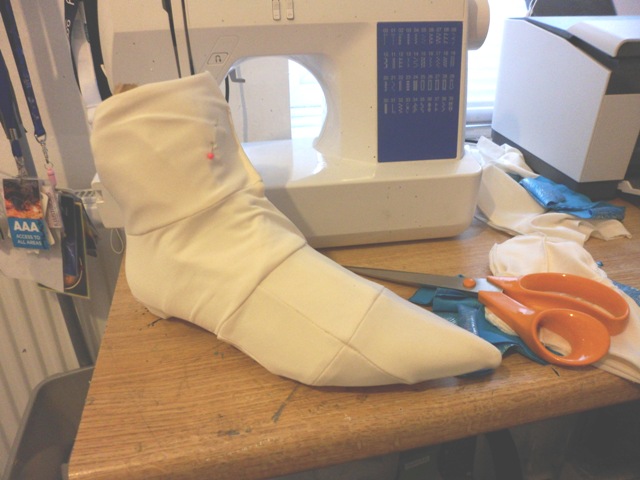 Attach your top to your bottom and check for fit.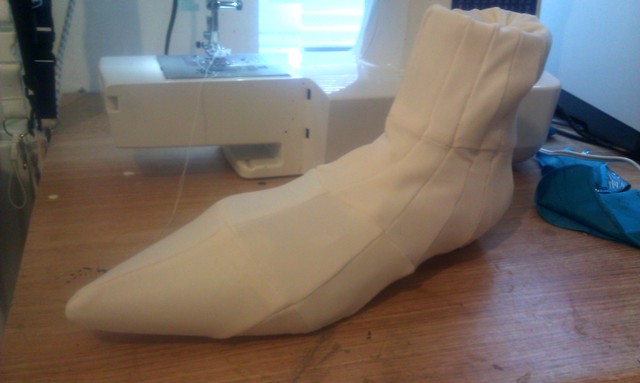 Then I kept adding more and more lines until it was beautiful. Next step was to add the black circles, cut the sole off with a 1cm allowance to glue it to the bottom of the boot using impact adhesive, then gluing some black eva foam to the bottom for soles.  Then I hand sewed the top on neatly and had a very complex but sleek pair of boots.
And now I sleep.